Did you think that weekend market shopping is only available in Bangkok? Bali also has hip markets for your weekend hangout. Some let you hunt for antique, while some other offer you handcraft or jewelries, and so does for foods. So, as you write on your Bali bucket list, add these 8 Weekend Markets in Bali You Should Not Miss!
1

Samadi Sunday Market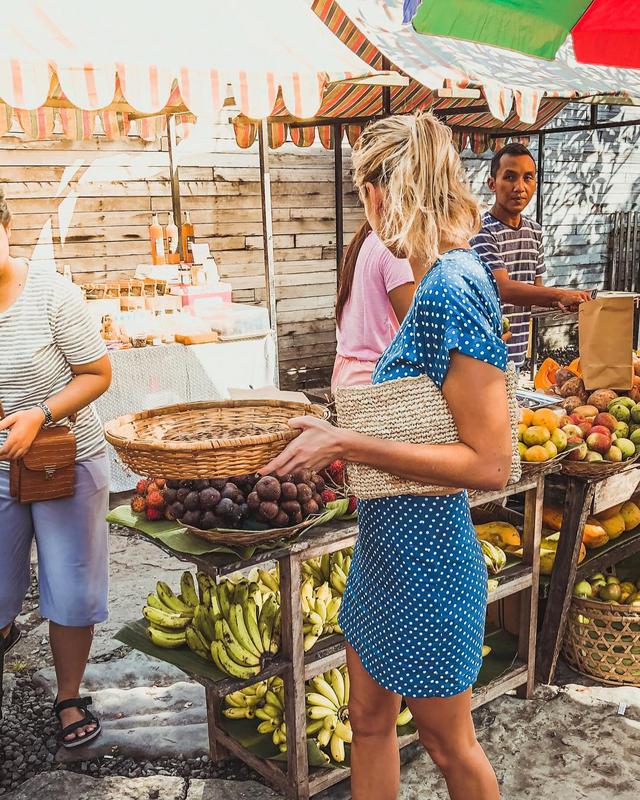 Photo by @martinaloffler_
Spend your Sunday in Bali with an exciting day out at Samadi Sunday Market. You can expect a Zen-like atmosphere which is the favorite for tourists to relax and recharge. Here you can find numerous local products made by the community nearby like natural soaps, jewelries, clothes, and essential oils. It also offers you with plenty food stalls to choose delicacies for your lunch. If you want to skip the crowd, better come earlier as it is usually packed with people who love organic farming products.
SAMADI SUNDAY MARKET
Jl. Padang Linjong 39, Echo Beach, Canggu, Bali. from Ngurah Rai International Airport
- Google Maps

Opening Hours : Every Sunday
Time : 9 AM - 2 PM
2

Old Man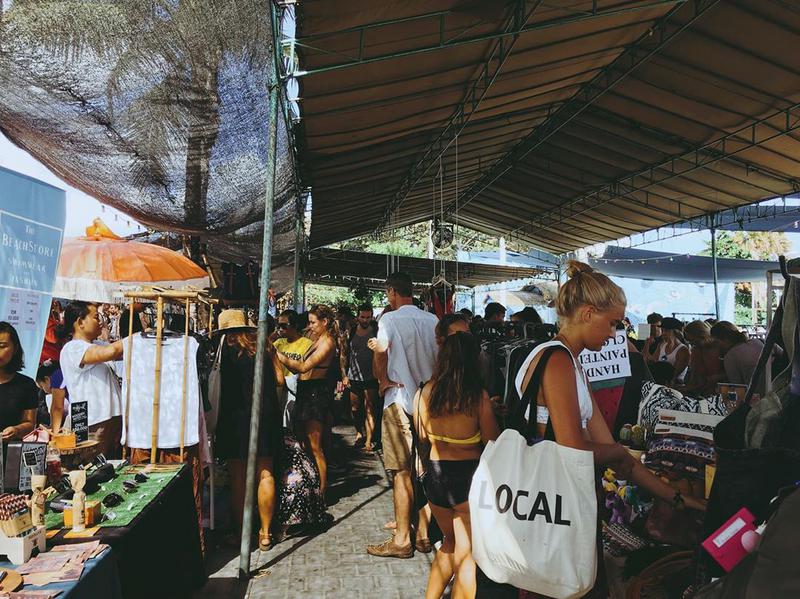 Photo by @kaptajn
Still in Canggu Area, the Old Man is also awaited by everyone. This hip market is only available once a month, i.e. on the last Saturday of every month. It is where lots of handcrafts, clothes and fresh produce are showcased and sold to visitors. You can find local farmers display their fresh harvested products and in the same corner, cakes and snacks are available too. Also, beach things like bikini, sunscreen, eyeglasses, and lots more. You won't ever get enough of the Old Man.
OLD MAN
Old Man's Café, Jl. Batu Bolong, Canggu. from Ngurah Rai International Airport
- Google Maps

Opening Hours : Last Saturday of the month
Time : 8 AM – 3 PM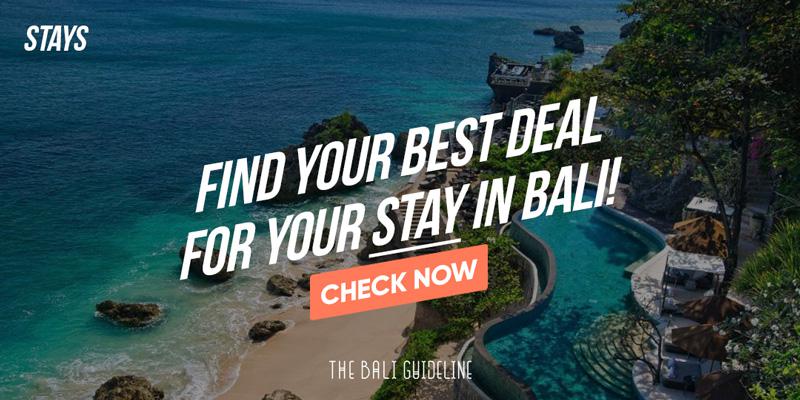 3

Sanur Sunday Market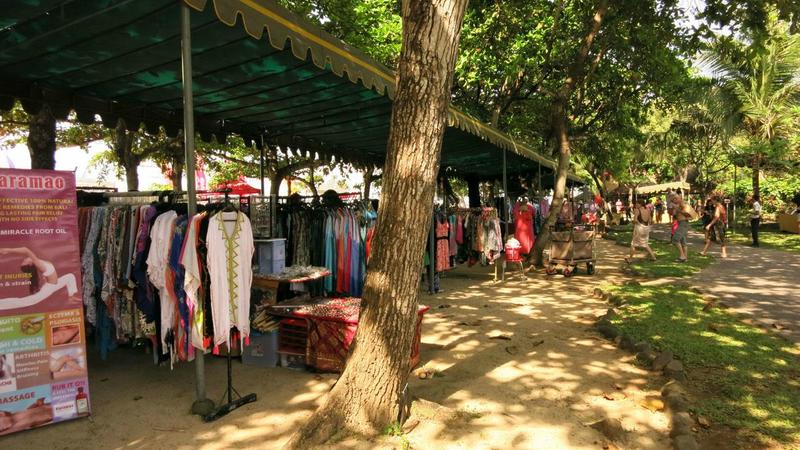 Photo by @pinterest
If you stay around Sanur Area, this Sunday Market is worth a visit. Begin as a means for community to gather on Sunday, starting from local visitors to expatriates complete the crowd each Sunday. The market offers various produce by numerous merchants and also activities to enjoy with friends and family. It is a great event to take the whole family to; you can go shopping while the kids can have fun with face painting, clay pottery making and other creative crafts offered.
SANUR SUNDAY MARKET
Jl. Danau Tamblingan, Sanur from Ngurah Rai International Airport
- Google Maps

Opening Hours : Every Sunday
Time : 10 AM – 4 PM
4

Fat Mermaid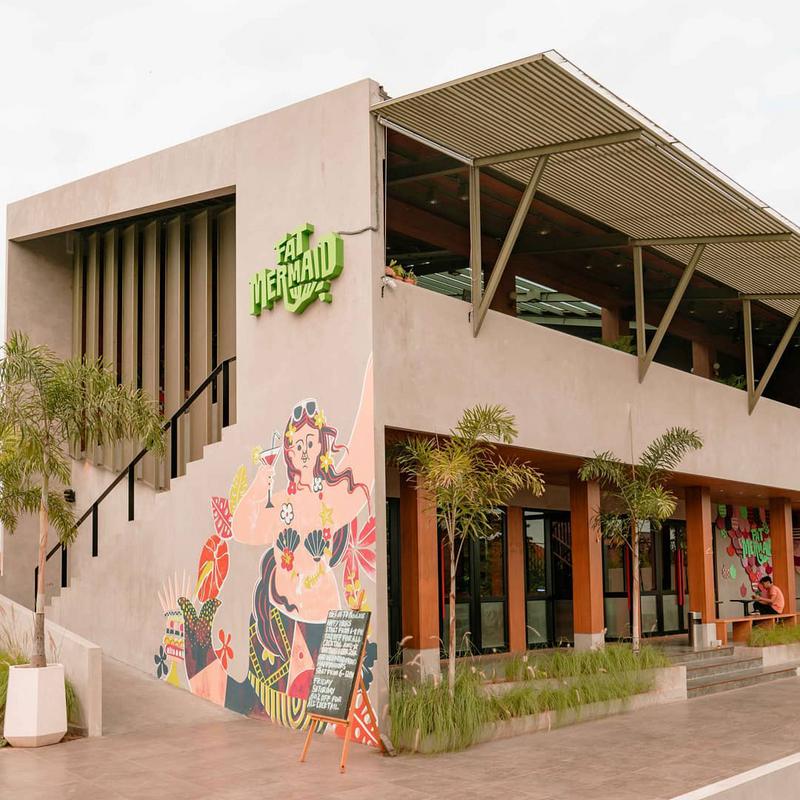 Photo by @fatmermaid.bali
The chic restaurant, fat mermaid, is for you who love stunning design with endless summer vibes. Vintage ambience and the vibrant atmosphere makes it even more classy and instagrammable. On a chosen Sunday, this place offers its visitors an event that collaborate a live music performance and curated tenants to showcase and sell their products. So, while catching for snaps or waiting for your meal, you can shop your favorites, ranging from clothing, accessories, jewelry, pet shops and many more. The last event is on July 14th, 2019. Stay tuned on its intagram @fatmermaid to get an update of the next Sunday Market by Fat Mermaid.
FAT MERMAID
Jl. Nelayan, No. 33, Canggu, Badung, Bali from Ngurah Rai International Airport
- Google Maps

Opening Hours : Once a month on Sunday
Time : 12 PM – 7 PM
5

Ubud Organic Market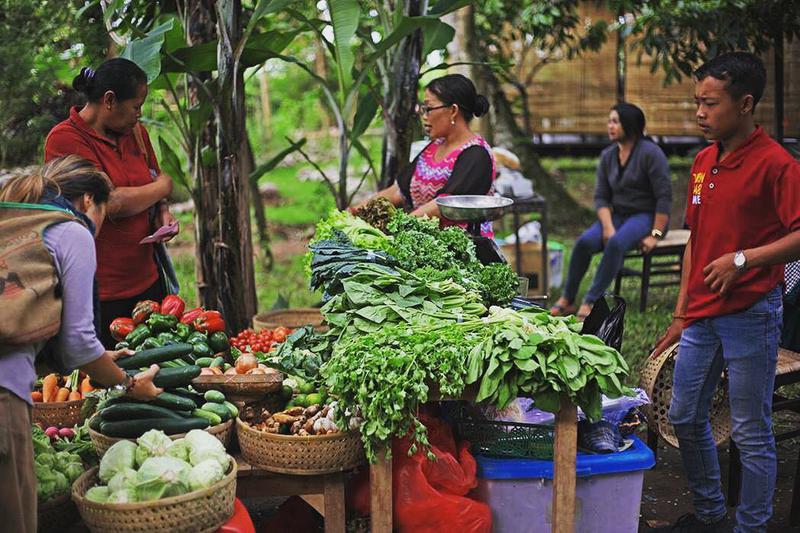 Photo by @tomoca_ob
This market is a bit of heaven set for eco-friendly lovers. Here is the place if you are looking for eco-friendly household and also organic fresh produce. Find the seasonal fruits, homemade jams, incense, and many other products you may need here. As this market is available twice a week, you can add it to your schedule and fit it with your Ubud itinerary.
UBUD ORGANIC MARKET
UFC Tebesaya from Ngurah Rai International Airport
- Google Maps

Opening Hours : Every Wednesday and Saturday
Time : 9 AM – 1PM
6

Love Anchor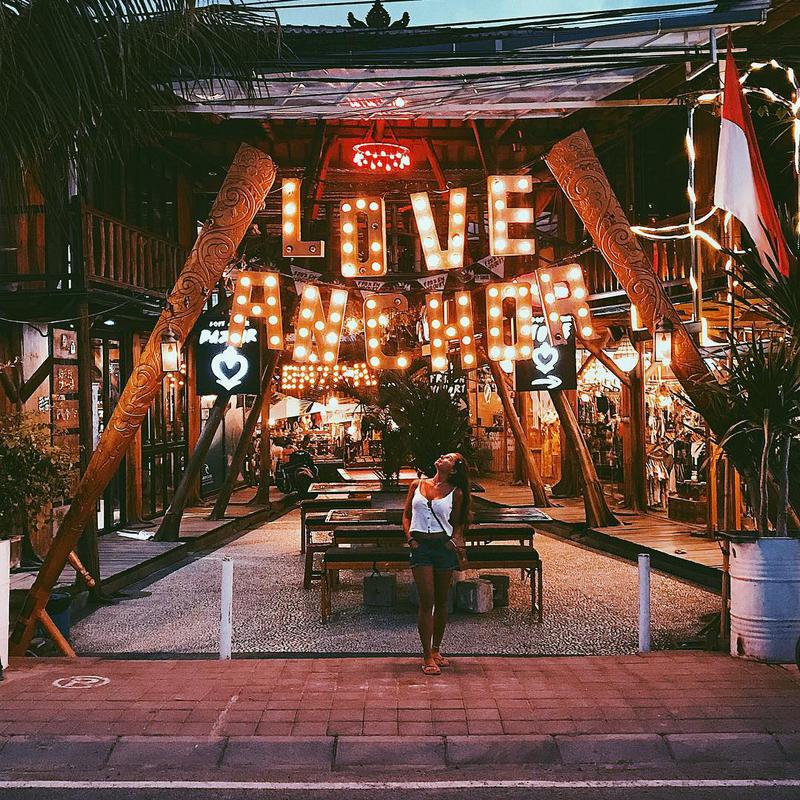 Photo by @tatishots
As the sun sets and the twilight fading, don't miss the fun and instagrammable market of Love Anchor. The market is made up of complex of restaurants, bars and shops that is rich in vintage vibes and dreamy atmosphere comes from the chic decorations. Every Sunday, the corner becomes even more exciting as the pop up stalls installed, enliven the shopping instinct of those who visit. You will find loads of accessories, homeware, clothes, etc. Come early as the good things easily sold like hot cakes.
LOVE ANCHOR
Jl. Pantai Batu Bolong, No.56 Canggu, Bali from Ngurah Rai International Airport
- Google Maps

Opening Hours : Daily
Time : 9AM – 9 PM
7

Gipsy Market Bali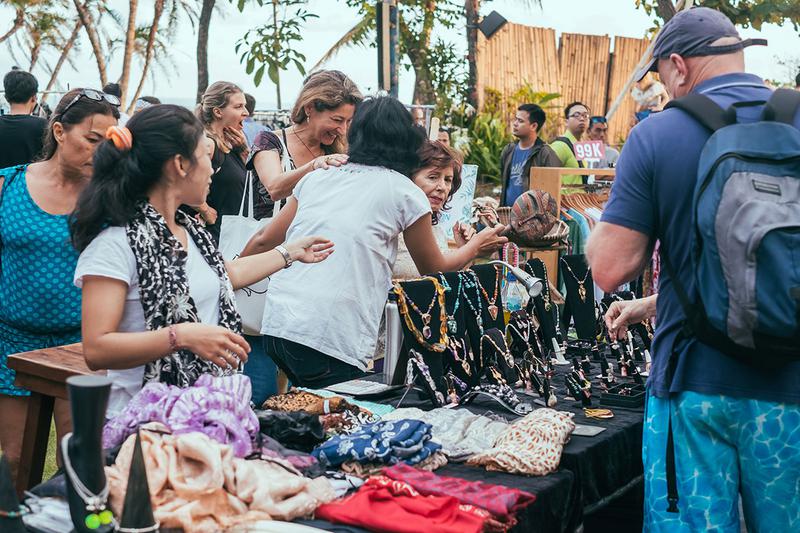 Photo by lalagunabali.com
When you love shopping and want to support the environment sustainability, the Gypsy Market by La Laguna is the place to be. This weekly event is where eco-friendly produce, crafts and fun activities prepared to delight your day. The home-grown produce is displayed by local vendors and other things you can buy includes jewelry, food, herbs, pet products, coffee, etc. If you come with the whole family, you don't need to worry as the kids can join attractive activities like face painting and magician performance. It's perfect for a fabulous Sunday, isn't it?
GIPSY MARKET BALI
Jl. Pantai Kayu Putih, Berawa from Ngurah Rai International Airport
- Google Maps

Opening Hours : Every Sunday
Time : 4pm onwards
8

Uluwatu Sunday Market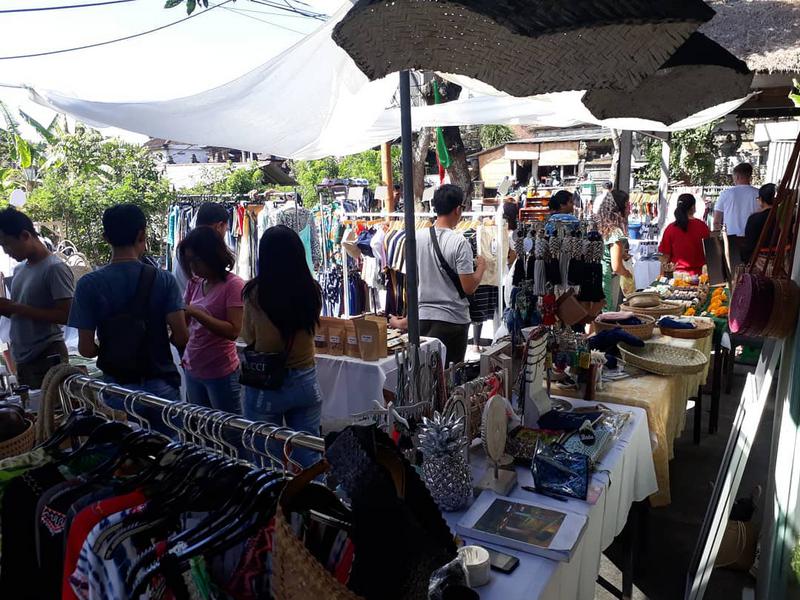 Photo by @uluwatusundaymarket
Is Uluwatu your destination on July 2019? If so, this Sunday Market can be added to your to do lists. The next Uluwatu Sunday Market will take place on Sunday, 7th July 2019. This occasional event will please you with numerous good like clothing, handcrafts, musical instruments, accessories, and many others. When you get here, don't forget to capture your shopping moment! To get an update of this event, visit their Instagram @uluwatusundaymarket.
ULUWATU SUNDAY MARKET
Jl. Labuan Sait 17, Uluwatu, Bali from Ngurah Rai International Airport
- Google Maps

Opening Hours : next event 7th July 2019
Time : 10 AM - 6 PM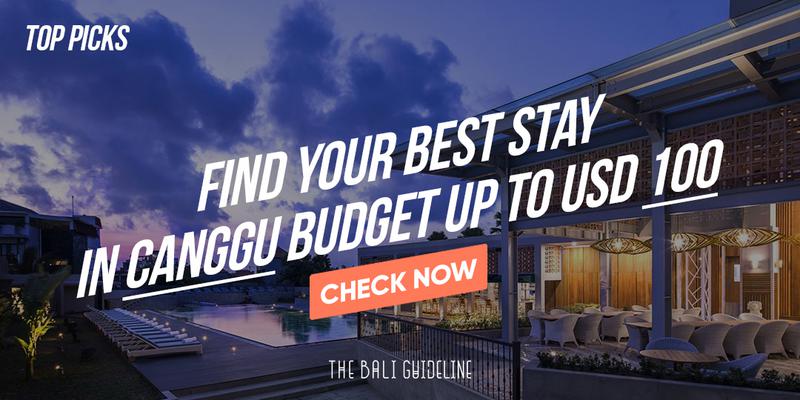 ---