Bali, over these past years, is sort of a party central for a good reason. The island has evolved into a high-end beach destination with plenty of activities to keep family members of all ages happy. And what's a beach party central without beach clubs? Bali boasts some of the best beach clubs, giving you an array of options to choose from, and one of the freshest among Bali's beach club scene is TT Beach Club.
Perched on the foreshore of Melasti Beach, one of the most well-known beaches in Bali, TT Beach Club is one of those places that instantly takes the edge off a stressful week thanks to the stunning décor and a blissed-out vibe. An immersive bamboo structure was specifically designed by locals to pay homage to the artisanal Balinese history.
This relaxing destination really knows how to create amazing non-stop entertainment and hospitality experiences. As a beach club, TT, which stands for Tropical Temptation, has an eye for details when it comes to their visual elements, comfortable cabanas and loungers, excellent food, sophisticated signature drinks, and wonderful ambiance. With a beach area by day to chill out on, a cool restaurant and party vibes by night, TT Beach Club surely covers all bases.
Getting There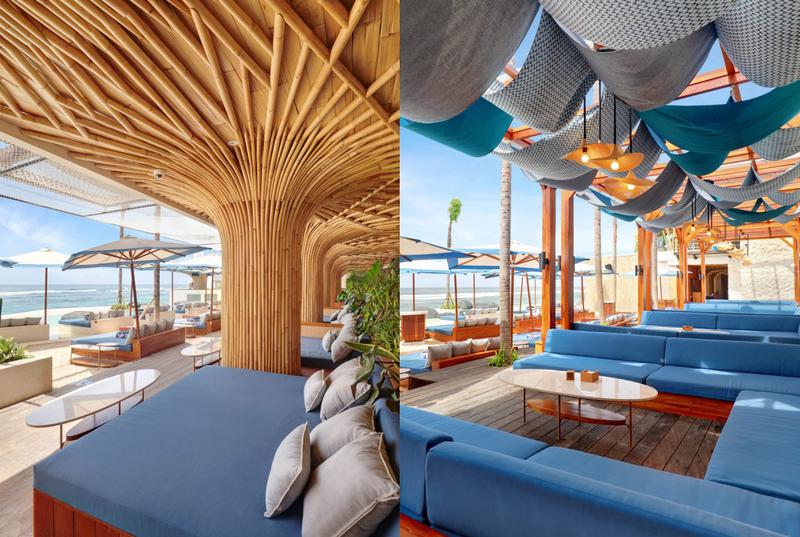 Located at Melasti Beach, Ungasan, TT Beach Club can be easily accessed by car or motorbike, just a mere 45 minutes from Ngurah Rai International Airport. Talking about most luxury beach clubs – seats must be reserved by spending a minimum amount on food and drinks. Here at TT, though, there's no need to spend a bomb just to chill by the pool as their admission fee only costs IDR 250,000/person. Ka-ching!
Vibe and Service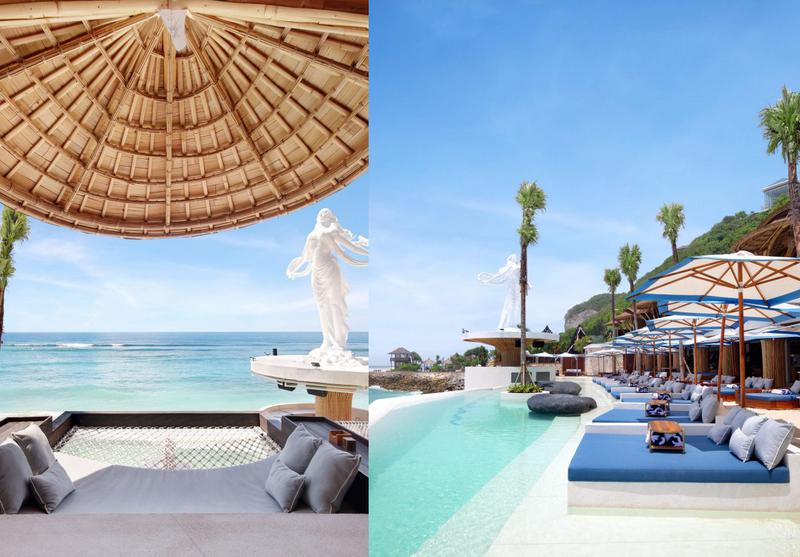 It's chic, upbeat and full of a fun crowd, which matches well with the sophisticated furnishings and breezy, fun vibe. You also won't be able to escape their gorgeous three-layered glass infinity pool and jacuzzi that offers a beautiful panoramic view of the white sands and turquoise blue water of Melasti Beach. Best time to pay a visit is at noon as by the day TT's atmosphere is laid-back luxury. But after the sun has dipped into the ocean, the heat is supplied by a glamorous guest list and vibey tunes.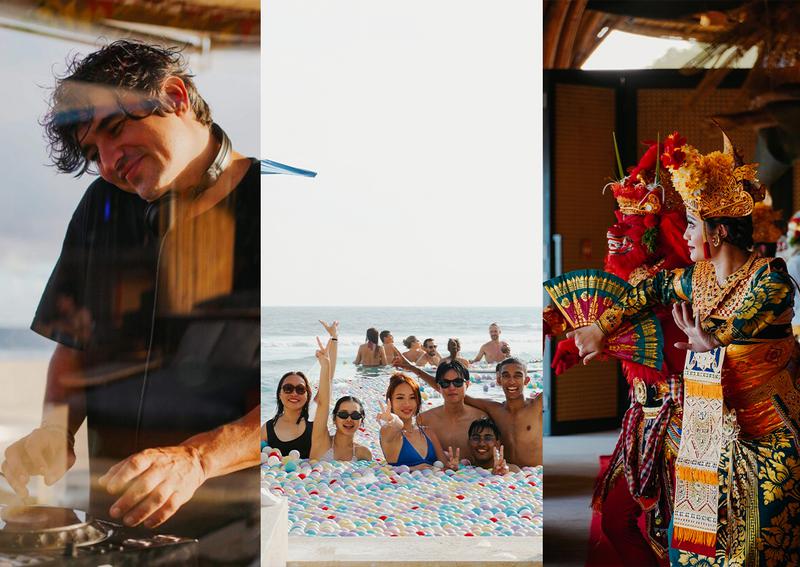 When it comes to hosting events and parties, TT Beach Club doesn't hold back. They organize regular exclusive events or maybe if you want to pump up that heart rate, break out some dance moves and get a bit wild, no problem, as TT Beach Club turns it up with featured DJ acts, live performances, and other never-seen-before entertainment experiences during themed party events. Don't miss Sea and She on Friday, Afro Loco on Saturday, and the legendary foam party event called Saxofoam on Sunday, and some other amusing new activities such as Tic Tac Toe and Aqua Gym that you surely don't want to miss. There's also Balifornia, which is held every Thursday. As the sun goes down, Balinese artists perform traditional dances for an incredible sunset session.
Food and Drinks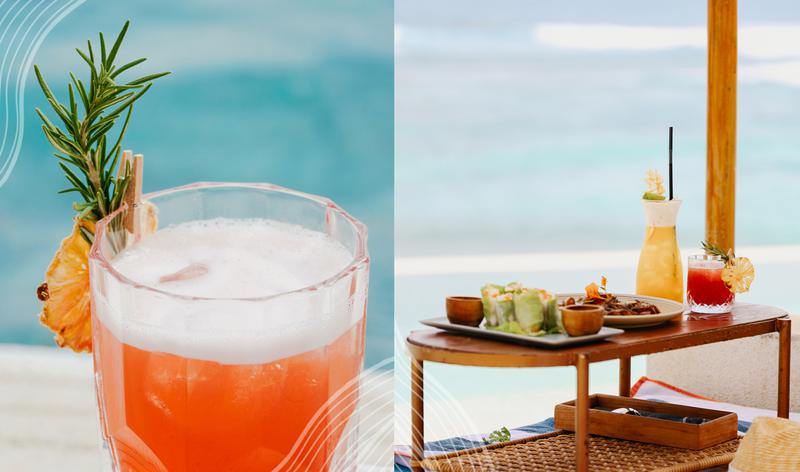 Foods at TT Beach Club are a mish-mash of cuisines – you'll find everything from pasta, pizza to Japanese yaki udon, grilled seafood and more. It's all served sharing-style and we highly recommend you order a few dishes and get stuck in.
Their top picks include the Green Lantern: pan-seared Tasmanian salmon, served with corn chips and creamy basil pesto, Ocean Breeze: cashew nut crusted tuna with lemon-butter sauce, served with tomato salsa and sweet potato chips, Black Angus Tenderloin Skewer: a 150g black angus beef tenderloin served with fresh chimichurri sauce, whipped garlic butter, roasted sesame mayonnaise and arugula lettuce.
The sweet treats are a must-try too. Do sample all flavors from Baked Alaska: almond sponge cake, vanilla gelato, chocolate gelato, strawberry marinated, topped with lemon meringue and liquor, and it is perfect for sharing.
Check out their epic cocktail selections that will take your beach club experience to the next level, such as their signature, Bali Boemboeng. Pssst… treat yourself and your beloved one TT Beach Club's thirst-quenching cocktails on happy hour for just IDR 195,000!
Verdict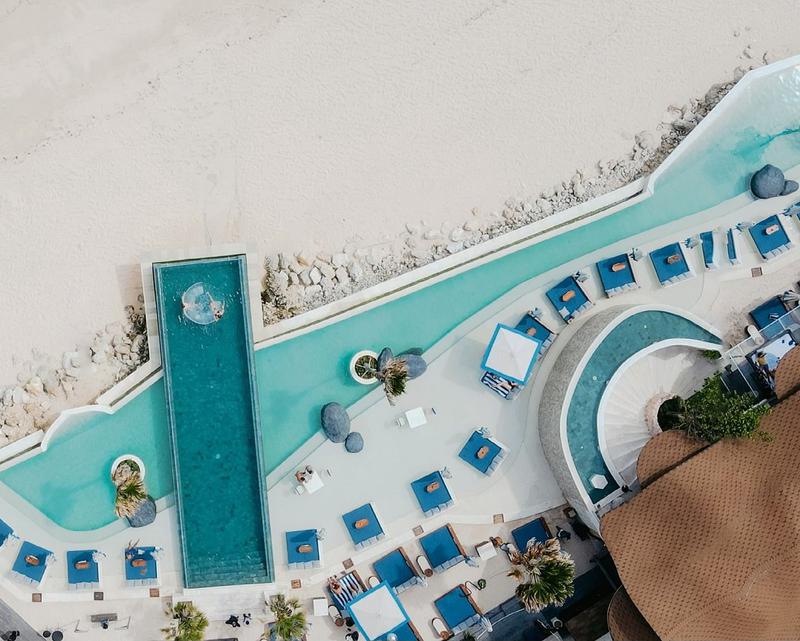 All in all, TT Beach Club is the perfect getaway for those looking to relax in the sun, dine and sip on refreshing sunset cocktails by the beach. Pro tip: head here on a weekend lunchtime to sit outside on the terrace for a long, leisurely meal, or visit after sunset and expect a super-lively atmosphere!
---