IKEA, a Swedish furniture company, is continuing its commitment to be more accessible to everyone by opening its Customer Meeting Point in Bali on Thursday, 18/11/2021.
As the first IKEA outside Java island, IKEA Bali will focus on providing inspirations and affordable solutions to people of Bali and their home sweet home. That being said, you don't have to travel far to just get household furniture products.
IKEA Bali provides easier access to shopping, Bali people can also pick up your orders from the IKEA website at this meeting point (P.S. free delivery alert!), fret not, as you can still go inspo-hunting while carrying those cute dining sets and accessories home—pronto.
Here are the top 5 reasons why you should visit IKEA Bali
1

Get Your Dream Home Inspirations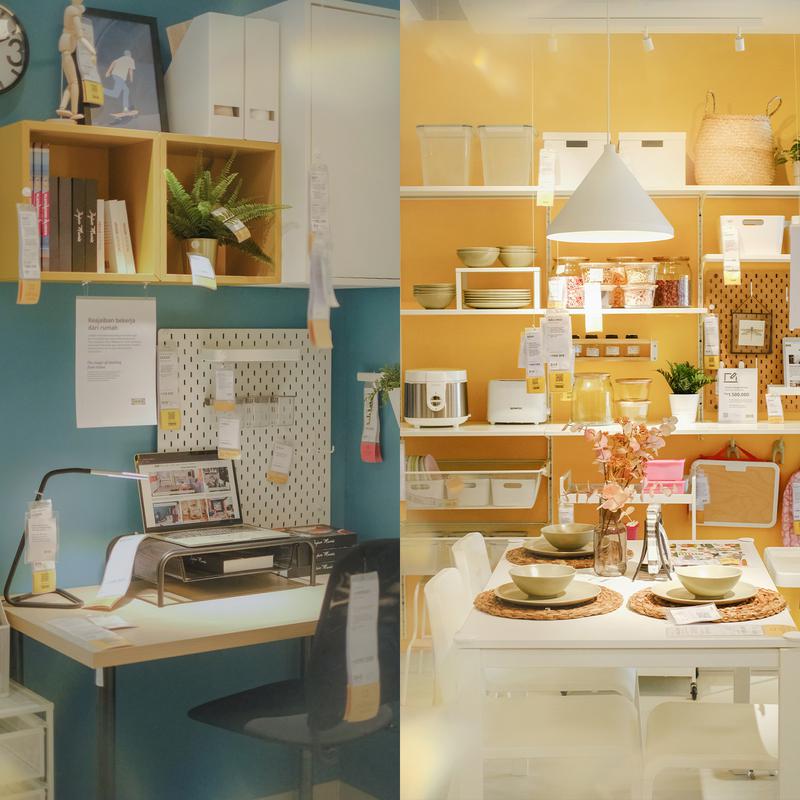 Photo by @ikea_id
Are you a home decor enthusiast? Well, even if you're not, to be brutally honest, everything at IKEA just looks so good and desirable. All their furniture showcases are meant to create an inspiration and solution for your lovely home. Have you ever tried to get through the showcase section of the store quickly?
Sorry, but it's just simply not possible. The inspirations at IKEA Bali are customized according to the Balinese lifestyle, making it so easy to turn the dream home fantasy into reality with thousands of choices over at IKEA.
A tip: IKEA date! It is the perfect heaven for couples as you will get to know what the ideal dream house is for each other and then come up with a plan on how you all can decorate your future house based on the IKEA style.
2

Sustainable Products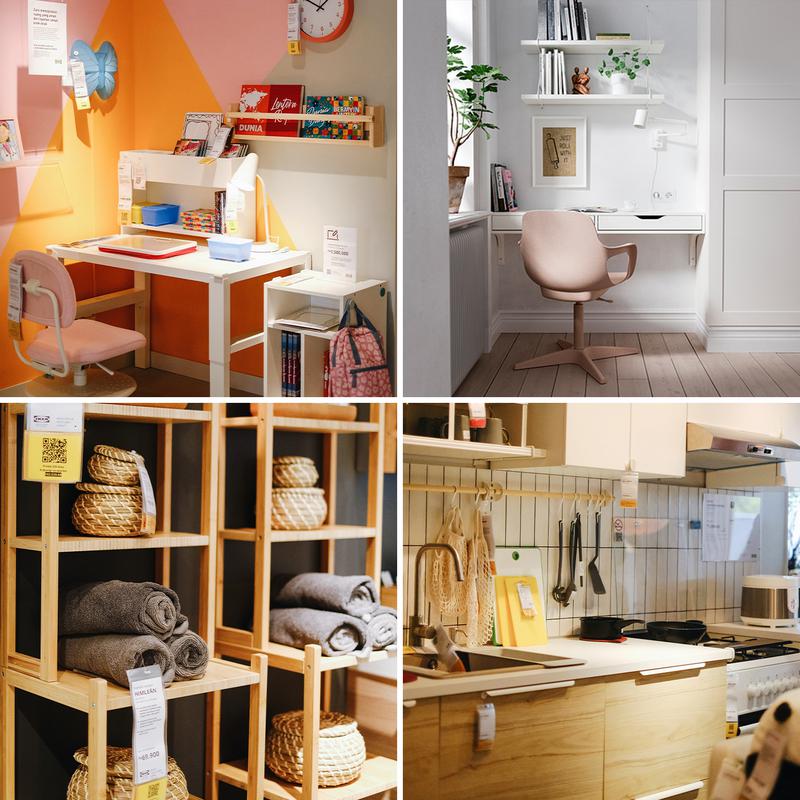 Photo by @ikea_id
There are many ways to help the environment. For years, IKEA has taken big steps to encourage sustainability as part of their daily activities. There are many products available at IKEA Bali that are made with renewable or recycled materials as part of IKEA'S commitment to create a sustainable future to create a better everyday life for many people.
Our personal favorites are KUNGSBACKA, the kitchen fronts that are made from recycled PET bottles, ALSEDA floor seating low stool that is made from banana fibre, and ODGER swivel chair that is made from renewable wood and recycled plastic. Purchasing cute, sustainable products made by a company that goes above and beyond to save the planet is a great way to spend your money towards a brighter future.
3

Swedish Food Feast!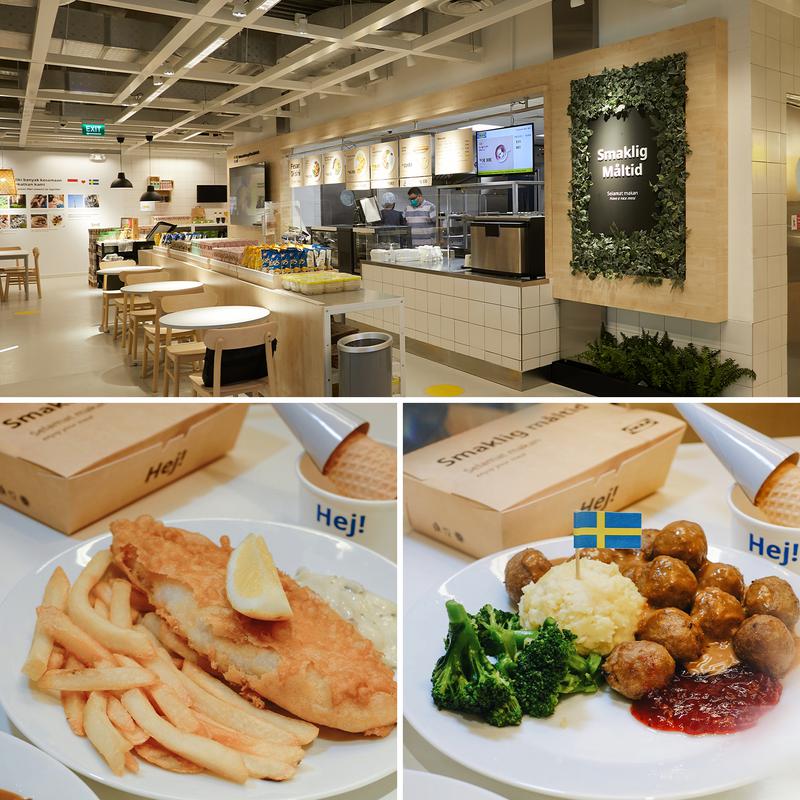 Photo by @ikea_id
Tired after furniture hunting? Take a break and stop by Swedish Deli, conveniently located inside the IKEA Bali. This cafeteria-style restaurant serves up Swedish delights all day long. You may have heard about their signature Swedish meatballs served with lingonberry jam, but that's not all they have. They've got delectable traditional Swedish salmon dishes and to top it off, try their mouthwatering Swedish desserts selections. No time for all of that? Simply grab a IDR 4k soft-serve vanilla ice cream in a sugar cone to freshen up your day in this tropical paradise. Bon appétit or, smaklig måltid, as the Swedish would say!
4

Put on Your Best Smile and Pose at IKEA's Instagrammable Spots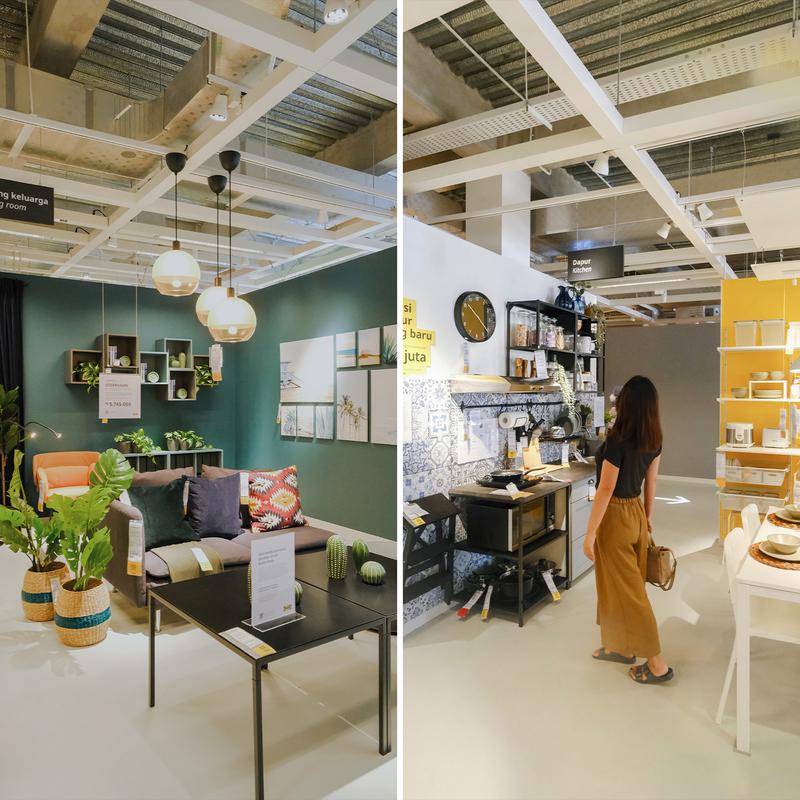 Photo by @ikea_id
Still presenting the characteristic of Balinese culture and ambience, IKEA Bali comes with lots of insta-worthy photo spots for you and your loved ones to enjoy! At IKEA Bali, head over to their inspiration spots, or our personal fave, the mural paintings inspired by Balinese culture and DALA Horse Statue by Citra Sasmita and you'll find yourself an artsy design which should provide ample room for your inner narcissist.
Pro tip: Feel free to take pics along with the props! But please, please be considerate. Remember where you take them from and do return them to their rightful positions.
5

Teras Indonesia at IKEA Bali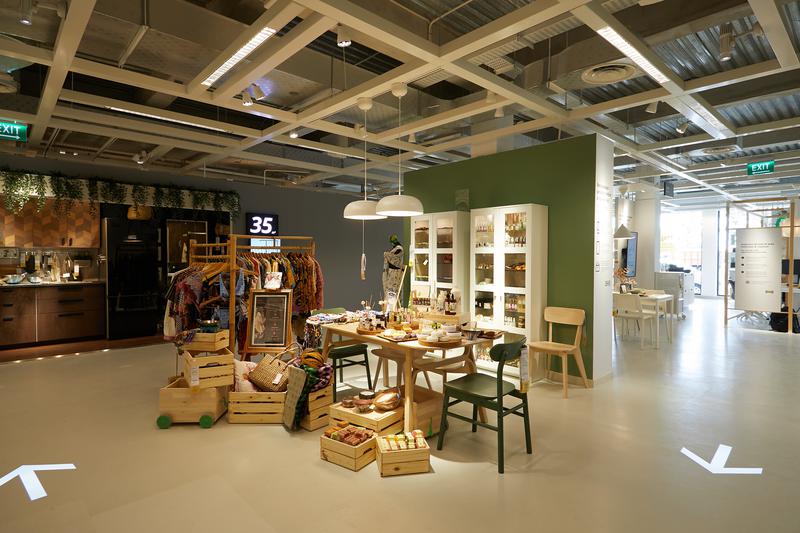 Photo by @ikea_id
As part of their commitment to make a difference and positive impact to Bali, its people and community, IKEA Bali dedicates a section to local MSME products, called Teras Indonesia. So in addition to IKEA products, you can also browse local products here! IKEA Indonesia is also working with the Ministry of Cooperatives and Local MSMEs through the Teras Indonesia program, where local MSMEs can use the area at IKEA Bali to sell their local products.
Those are the main reasons you should pay a visit to IKEA Bali right now! Strategically located at Jalan Patih Jelantik, Ruko Central Kuta Kompleks Istana Kuta Galleria, Badung, this happening spot will be the perfect choice for you and your loved ones to enjoy. Have fun!
---