Venturing to Bali and craving an experience unlike any other? The serene retreat of Nyanyi Sanctuary Villa, nestled in Tabanan near the iconic Tanah Lot Temple, may just be your ideal haven.
It's peaceful environment, embraced by quiet rice paddies, makes it a perfect spot for families and couples seeking a relaxing getaway in Tabanan, Bali. Nyanyi Sanctuary features villas with one or two bedrooms and a three-bedroom villa, each equipped with private pools & bathtubs, designed to make your stay unforgettable. Strategically located just 10 minutes from the iconic Tanah Lot Beach temple, a 5-minute drive from Nanyi Beach, and a mere 25 minutes away from the vibrant beachfronts of Canggu and Seminyak, this sanctuary provides a wide array of entertainment and gastronomic delights. Dive in to discover the tranquility of this captivating retreat.
Background and Style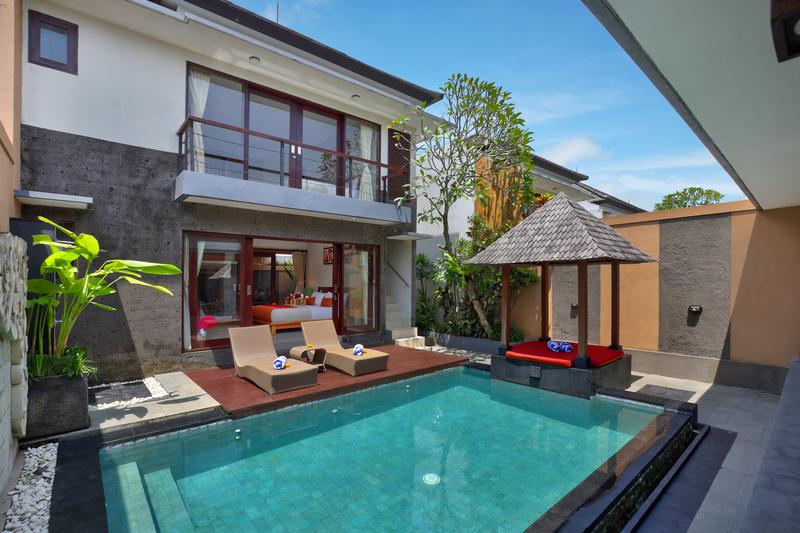 Nyanyi Sanctuary, nestled in Bali's scenic rice fields, offers an ideal retreat embodying a blend of modern comforts and traditional Balinese charm. It's ideal for families, couples, or small groups longing for a serene getaway from the usual hustle.
Providing options of One, Two, or Three Bedroom villas, Nyanyi Sanctuary brings you spaces thoughtfully designed to evoke warmth and modern elegance. Each villa equipped with a private pool and bathtub, guarantees an exceptional stay, providing the luxury you truly deserve
Furthermore, the exceptional service offered under the umbrella of Ini Vie Hospitality, ensures that from the moment you set foot on these serene grounds, every single one of your needs is taken care of.
Location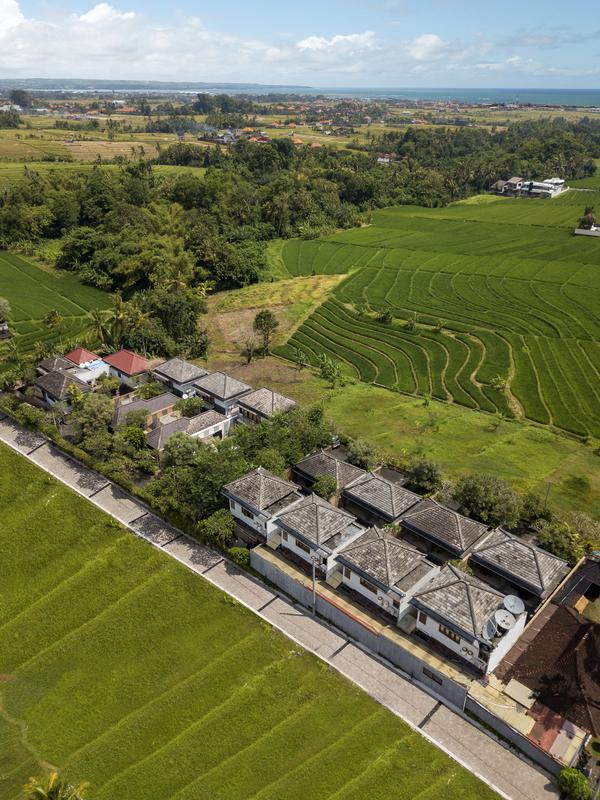 Nestled amid the verdant rice paddies of Tabanan Regency, this Balinese contemporary villa delivers a quiet haven while still providing easy access to notable landmarks and lively locales. A short ten-minute drive takes you to the cultural heritage site of the Tanah Lot Temple, an iconic Balinese landmark, while the tranquil Nyanyi Beach is a mere five-minute drive away. For those craving vivacious beachside entertainments or an array of dining adventures, the bustling sands of Canggu and Seminyak are just a 25-minute drive away. Nyanyi Sanctuary Villa puts you in the perfect spot to enjoy the varying fascinations Bali presents
Villas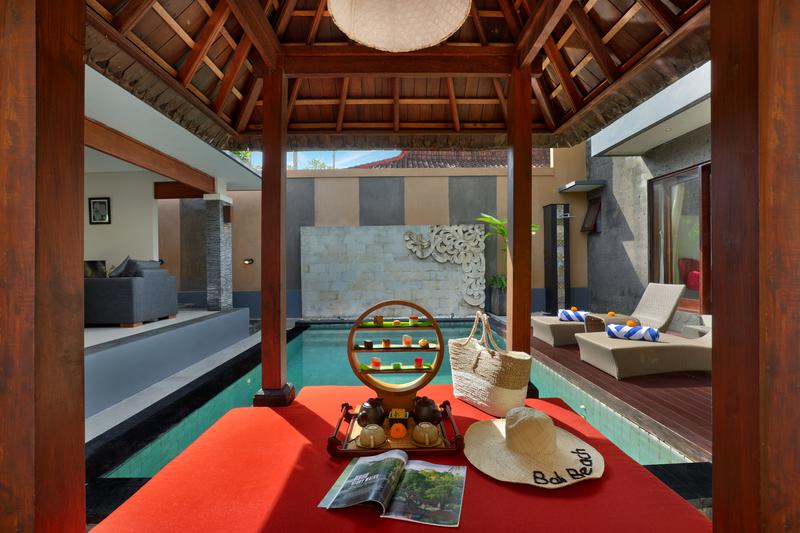 Experience the ultimate in comfort and choice at Nyanyi Sanctuary, where you can choose from inviting One, Two, or Three Bedroom Villas. Each villa is meticulously designed to offer a private oasis, complete with a private pool, bathtub, and exceptional amenities that guarantee an unforgettable stay.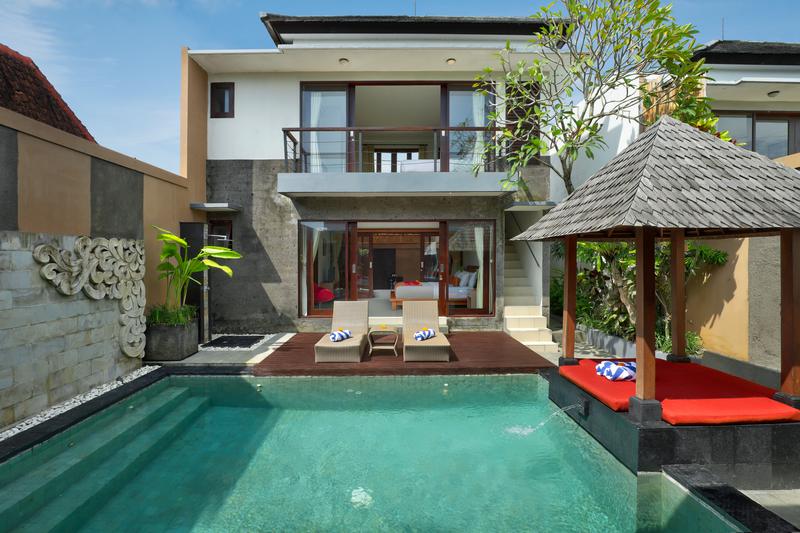 Step into the spacious 150 m2 One Bedroom Villa, complete with a fully-furnished kitchen, inviting dining area, and cozy living room adorned with plush sofas. Unwind and rejuvenate in the private bathtub, offering a serene space for relaxation.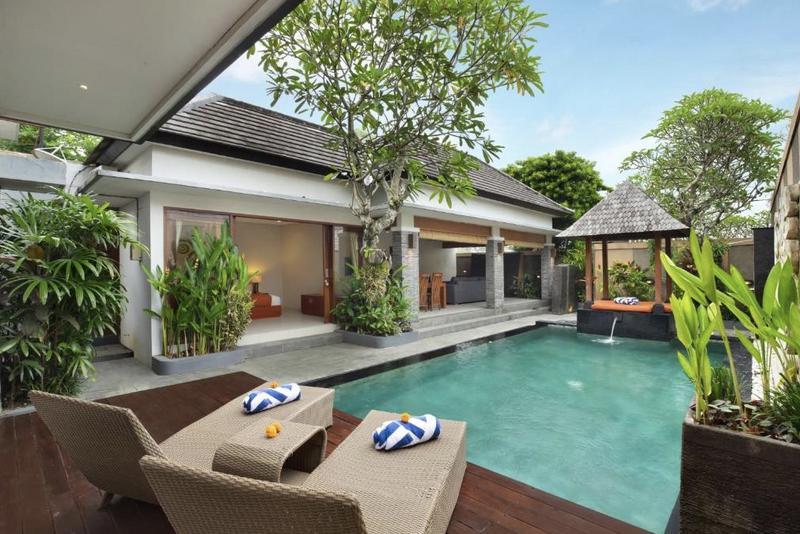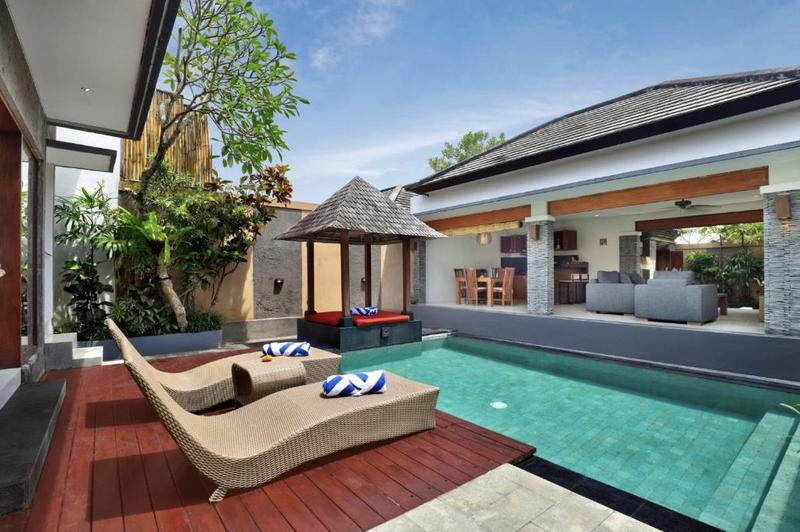 For larger groups, the Two Bedroom Villa offers a generous 200 m2 area, while the Three Bedroom Villa provides an impressive 250 m2 of space. Both villas feature comfortable living areas, modern kitchens, and private bathrooms with bath or shower facilities in each bedroom.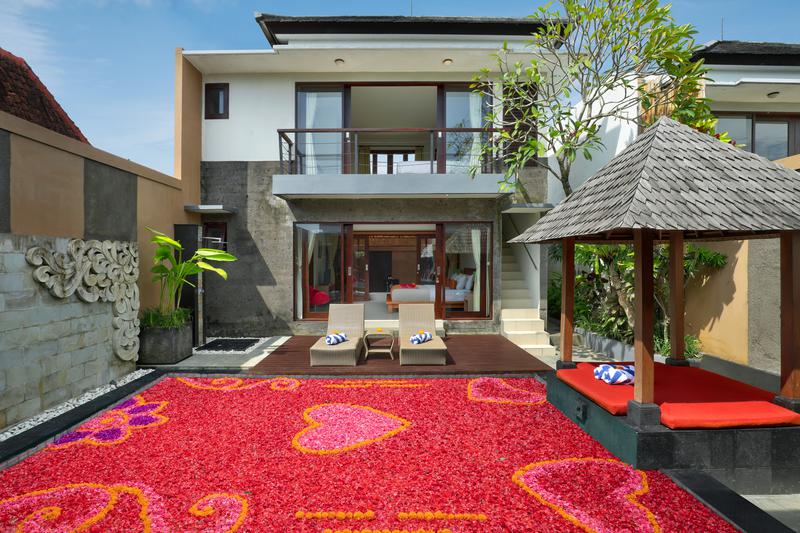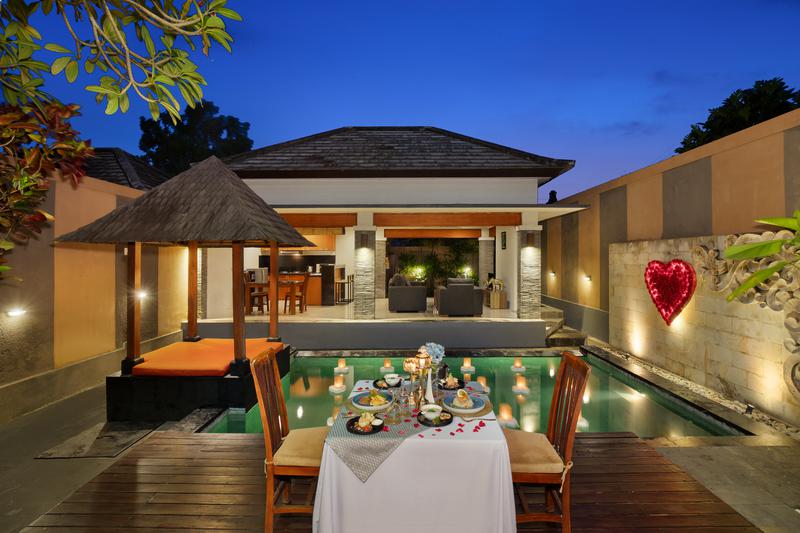 Add an extra touch of indulgence by relaxing in your private poolside mini gazebo, providing the perfect setting to unwind and immerse yourself in serenity. For a memorable experience, you can request delightful pool decorations or enjoy a picture-perfect floating breakfast in the seclusion of your own pool villa.
Verdict
Nyanyi Sanctuary is an absolute gem, perfect for families, couples, or small groups seeking a remarkable getaway. Nestled amidst lush rice fields, its idyllic location and thoughtfully designed One, Two, and Three Bedroom Villas, boasting private pools and outstanding amenities, offer a sanctuary where modern comfort meets Balinese tranquility. Prepare to be pampered with exceptional five-star service, making Nyanyi Sanctuary a standout choice for your next trip to Bali.
NYANYI SANCTUARY BY INI VIE HOSPITALITY
Jl. Pantai Nyanyi No.8x, Beraban, Tabanan
- Google Maps
Book Now
---