We love Thai food for a multitude of reasons, but one of them is its balance of many flavors in one dish: spicy, sweet, sour, salty and bitter. It is truly an art of cooking that creates harmony among a variety of flavors.
Taking Thai cuisine to the next level in Bali, Paed Thai is another new addition to the island's extensive culinary destinations. The restaurant serves authentic cuisine with the perfect balance of taste that creates an immense feeling of flavorsome food. Located in Canggu where hustle and bustle merges with the rich Balinese culture, Paed Thai is more than a simple eatery.
The Space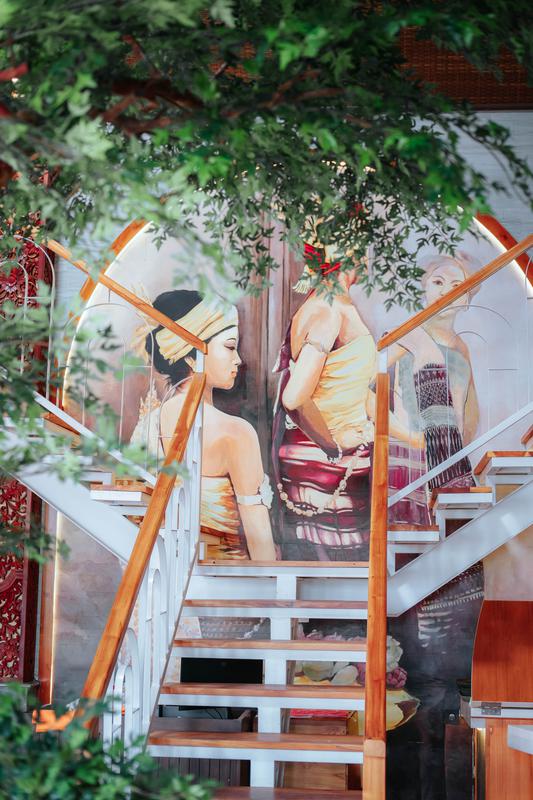 Features an amalgamation of materials, constructing a casual yet elegant atmosphere with the main attraction being the mural at the stairs, Paed Thai's charming ambience will lure diners to come in. The bright and airy space resembles a contemporary Asian dining scene, creating an exciting sight to watch.
The Food
More than mere food, the dishes at Paed Thai are a work of art. Each dish is served by their passionate chefs using carefully-curated ingredients and meticulous cooking technique to evoke gustatory storytelling, elevating the dining experience to something dear to your heart.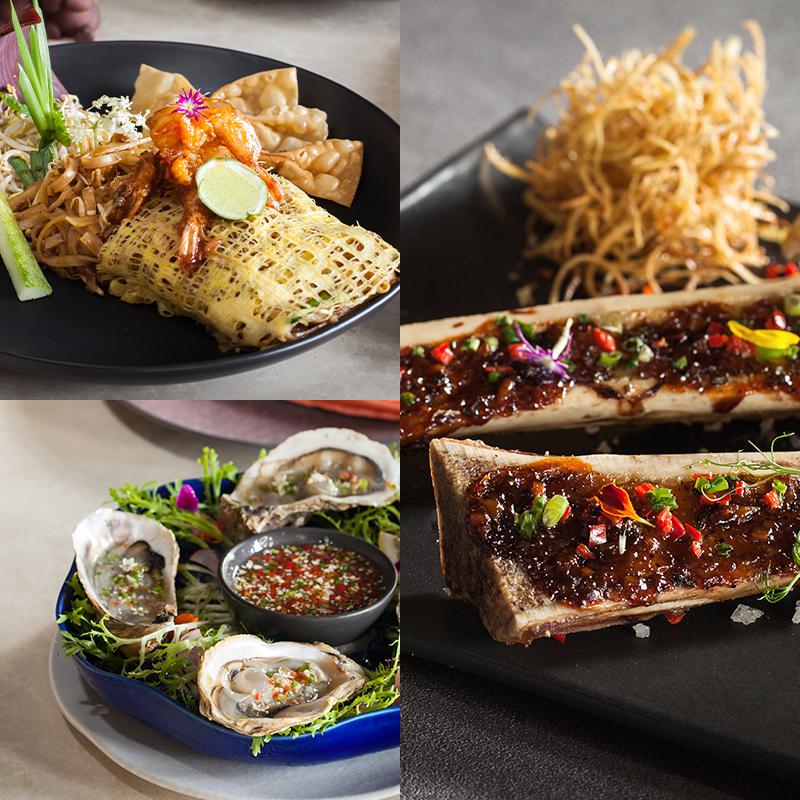 With authenticity on its mind, the menu is carefully crafted to delight every taste bud with à la carte choices. Guests get to savor hearty dishes such as bone marrow, Pad Thai Goong, fried flat rice noodles with prawns, bean sprouts, peanuts, fish sauce and lime, and fresh oysters with Thai lemon dressing. And while for the satisfying dessert, try Bua Loi, a classic Thai dessert served with caramelized banana.
The food isn't the only thing that will take diners on a journey across Thailand. The cocktails here are handcrafted with Thai ingredients and traditional Thai spirits. To finish off, opt for The Whiskey Thai Tea, made with whiskey, Thai tea, foamee, and condensed milk, and will be served on your table. Or our personal favorite, The Paed Thai Tom Yum, made with vodka, red chili, galangal tea, lemon juice, and lemongrass syrup, is a cocktail with a unique twist that you should also try.
Verdict
Paed Thai focuses on a limited seating concept to manifest intimacy, but at the same time, diners will feel at home with their comfort, friendly hospitality and top-notch service. Operating from 8 to 10 pm everyday, Paed Thai is definitely perfect for both intimate meals and a bit larger social gatherings.
---