Canggu's dining scene just got a splash of Italian flair with the opening of the trendy Cantina Classe. Brought to life by Ini Vie Hospitality Group, this sought-after eatery is quickly gaining fame as one of Bali's Italian culinary gems. Conveniently situated in the heart of Canggu, it's the perfect destination for both locals and visitors. Open daily from noon to 10 pm, it's an ideal hangout for lunch, dinner, or some after-hours sips.
The Food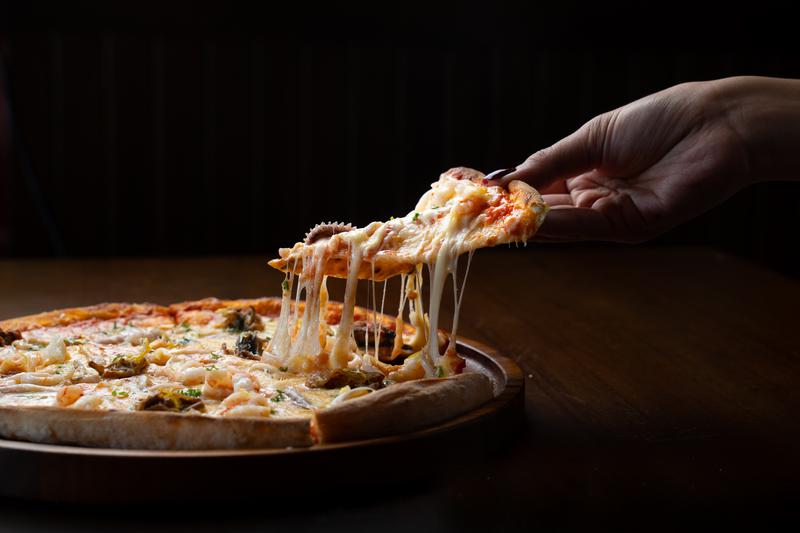 Cantina Classe serves up an enticing selection of authentic Italian dishes that are sure to impress from homemade pasta and pizza to heavenly dolce. With an extensive assortment of toppings, including the all-time favorite Margherita, mouth-watering Prosciutto, and even Vegan and Truffle Mushroom options, you'll find a pizza perfect for every preference and dietary requirement. If you are a cheese enthusiast, try the Four Cheese dish loaded with Bechamel sauce, mozzarella, gorgonzola, goat cheese, and fresh parsley. The Prosciutto Pizza is a delight for the senses, topped with tomato sauce, mozzarella, prosciutto cotto, arugula, gorgonzola cheese, and a touch of extra virgin olive oil.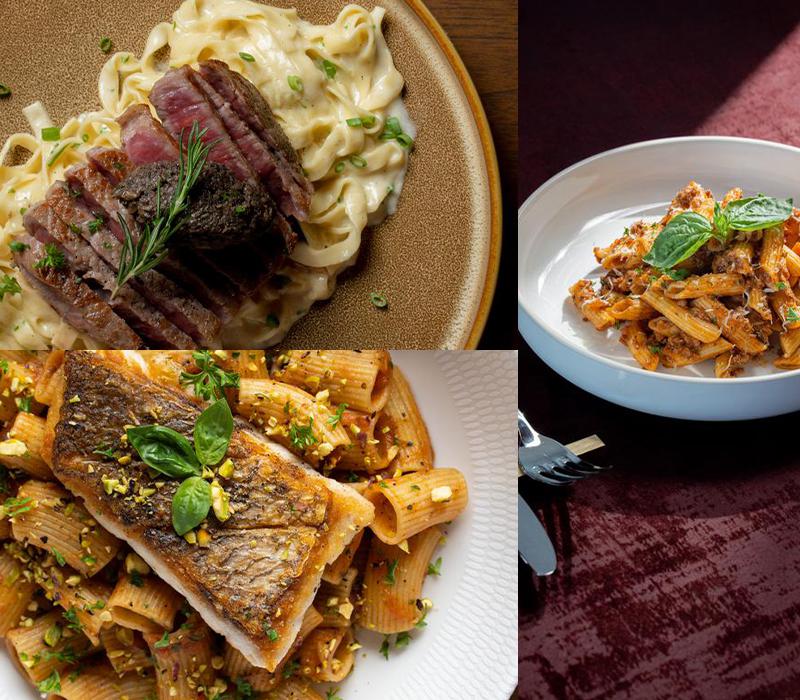 Pasta lovers, you're in for a treat with the Fettuccine Truffle Carbonara, crafted with handmade fresh fettuccine, beef bifuteki, carbonara sauce, and ruffle-flavored mushrooms. And don't miss the Penne Pesto, paired with a succulent roasted herb chicken leg.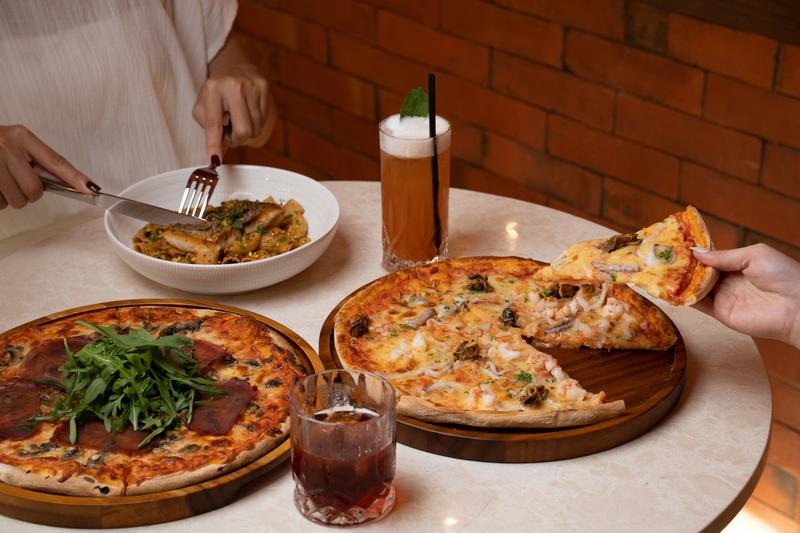 Not only does Cantina Classe dish out scrumptious food, but it also offers an exquisite array of wines, cocktails, and other drinks. Elevate your dining experience with their signature cocktails, like the quirky Liquid Pizza, a creative mix of vodka, tomato juice, lime juice, foamee, salt n pepper, and basil syrup. Another cocktail you simply must-try is the Nusantara Tiramisu, a scrumptious blend of dark rum, cold brew, mascarpone cheese, and espresso.
The Space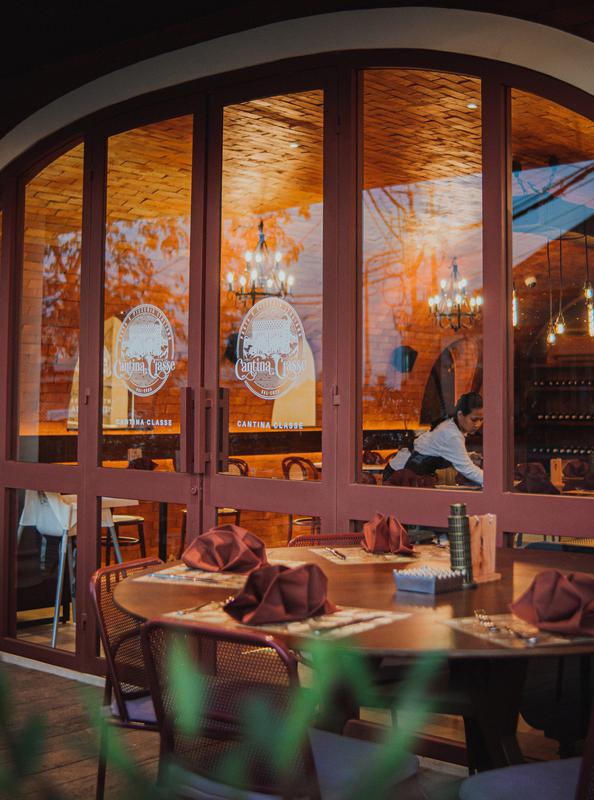 Nestled in the vibrant heart of Canggu, amidst a bustling array of cafes, bars, and eateries, Cantina Classe boasts a unique masonry-style restaurant design with charming brick walls reminiscent of an old-world stone oven.
The decor effortlessly blends rustic and contemporary influences, offering a picture-perfect backdrop for capturing those Instagram-worthy moments. Whether you prefer to dine indoors or outdoors, Cantina Classe offers the perfect setting for a relaxed casual meal or an intimate romantic experience.
Verdict
Certainly, Cantina Classe is one of the finest Italian feasts in Bali, with a rustic charm that transports you straight to the idyllic countryside of Italy. The restaurant offers a perfect balance of sophistication and simplicity, blending laid-back vibes with refined culinary expertise.
Indulge in a true celebration of Italian flavors and savor every bite of their delectable dishes. If you've been looking for a quality dining experience, it's absolutely time you pull up a seat here.
CANTINA CLASSE
Jl. Canggu Padang Linjong No.8C, Canggu
- Google Maps

Opening Hours : 12 PM - 10 PM

Price :

Average Spending - Approx IDR 300.000 (USD 20) /person
---