Bali is truly a haven for relaxation, outdoor activities, and healing getaways. With its breathtaking rice fields, stunning beaches, majestic mountains, enchanting waterfalls, sacred temples, and rich culture, it's no surprise that Bali's resorts have become synonymous with wellness.
Whether you're into surfing, yoga, or simply indulging in a Balinese massage, explore these handpicked wellness retreats. From serene settings amidst peaceful rice fields to captivating ocean views and even the vibrant neighborhoods, these 13 retreats offer the perfect escape to unwind and reconnect with yourself.
1

COMO Shambhala Estate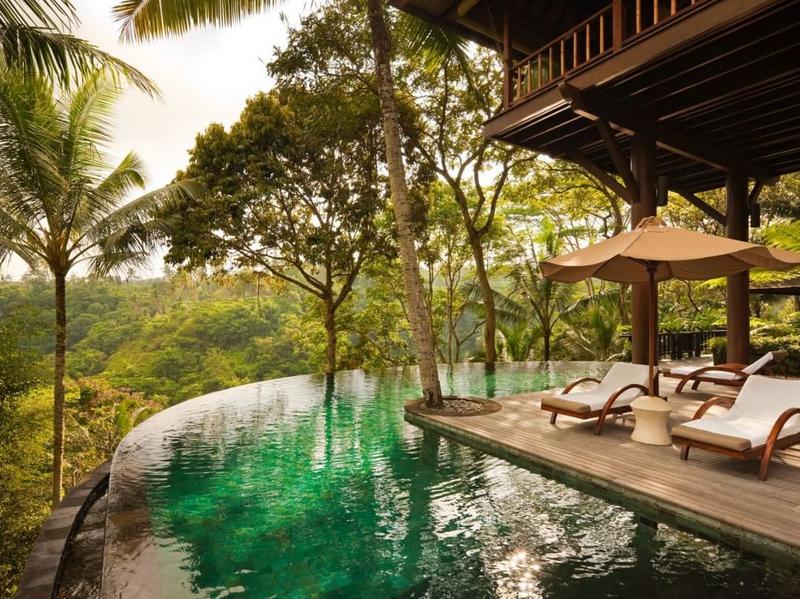 Photo by @comoshambhalaestate
Reset your body and mind at COMO Shambhala Estate, nestled amidst the lush forest between two mighty rivers nearby Ubud. With a personalized consultation, their wellness experts will craft a tailored wellness journey for you, including customized eating plans, therapy schedules, and a variety of wellness activities. Alongside comprehensive wellness programs, this award-winning wellness resort also provides a variety of enriching experiences, including workshops, massage therapy, hydrotherapy, and Ayurveda treatments.
For those who are a little more adventurous, the resort also offers exciting activities such as Ayung River rafting, scenic cycling tours, and rice field walks. And don't forget to cool off with a refreshing dip in the natural rock pools by the river.
COMO SHAMBHALA ESTATE
Banjar Begawan, Desa, Melinggih Kelod, Payangan, Gianyar

Price :

Approximately USD 720 per room per night
Book Now
2

The Place Retreats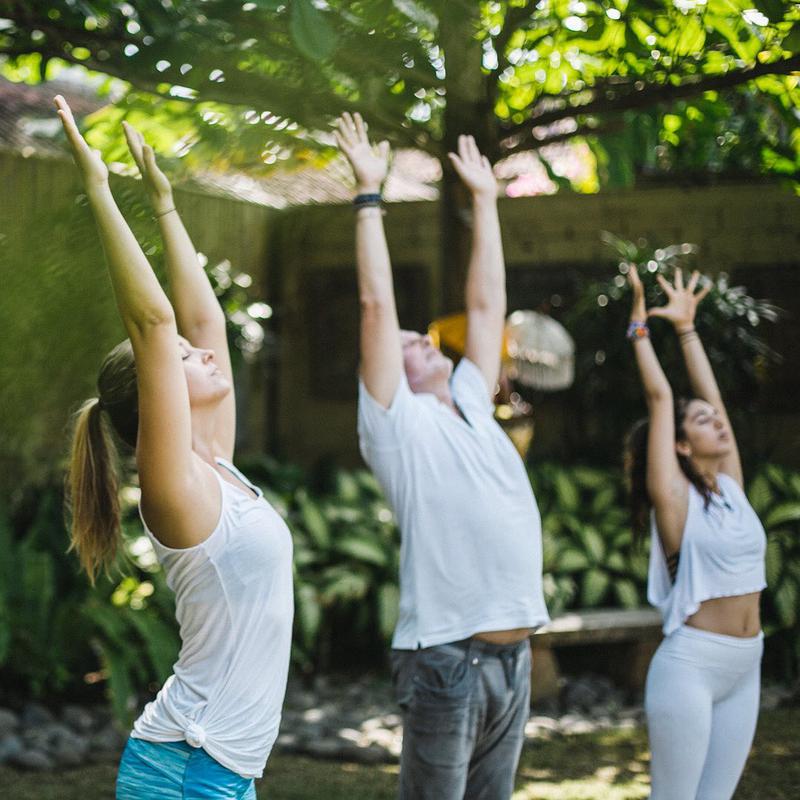 Photo by @theplaceretreats
If you're seeking a transformative journey of emotional management and healing, look no further than The Place, right in the heart of Seminyak. Founded by renowned psychotherapist Jean-Claude Chalmet, this retreat center offers a unique combination of psychotherapy, Kundalini Yoga, meditation, and other complementary therapies to nurture personal growth and well-being.
With personalized retreat programs guided by experienced wellness and spiritual experts, guests can expect a profound shift in their perceptions and belief systems, gaining a fresh perspective on their world. The Place takes a diverse approach, tailoring wellness programs to meet individual needs. Throughout the retreat, guests receive unwavering support and nurturing from esteemed practitioners in psychotherapy, meditation, yoga, and bodywork, resulting in a truly transformative experience.
THE PLACE RETREATS
Jl. Sari Temuku gg.Sangat 2, Seminyak

Price :

TBA
Book Now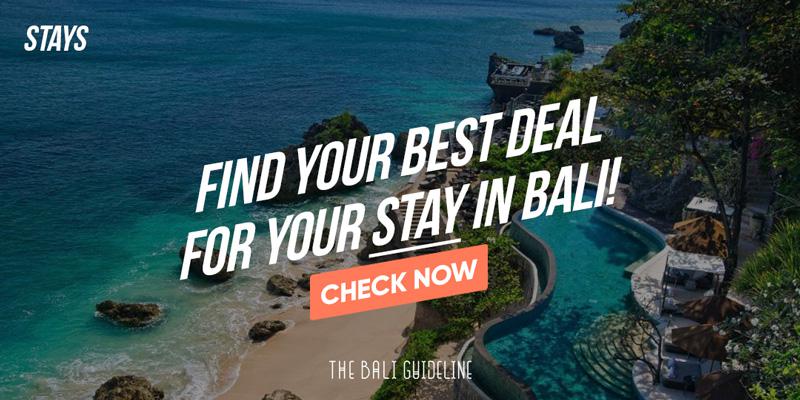 3

Adiwana Svarga Loka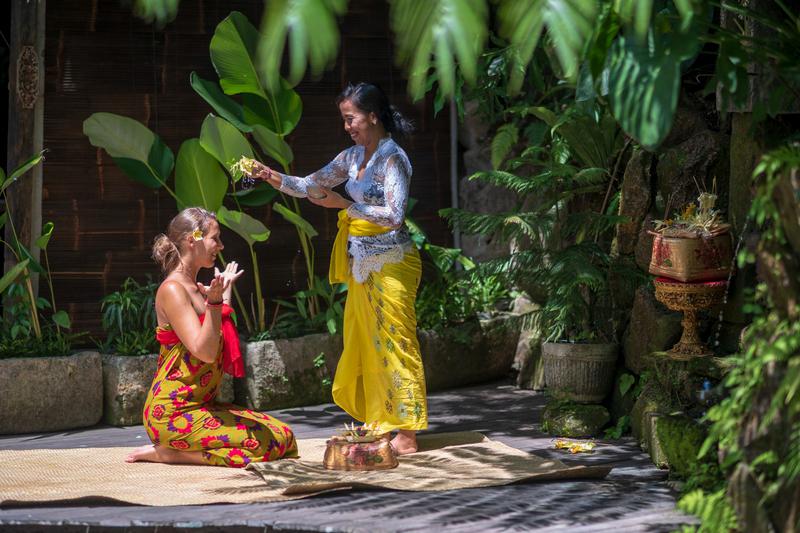 Photo by @adiwanasvargaloka
Gracing the banks of the peaceful Campuhan River, Adiwana Svarga Loka stands as a haven uniquely designed to cater to those seeking an immersive Balinese Healing Retreat seamlessly entwined with the tapestry of local culture. This Ubud sanctuary seamlessly blends with nature, inviting you into a world of transformative wellness.
Immerse yourself in their all-encompassing Wellness Package, an invitation to partake in melukat rituals, experience rejuvenating wellness spa treatments, engage in yoga sessions, and even connect with a proficient Balinese Healer. The meticulously designed rooms, reflecting contemporary Balinese aesthetics, offer a haven of comfort amid the lush jungle. As you savor your stay, indulge in the wholesome creations at the Kemangi Ubud Resto, where each bite echoes our dedication to wellness.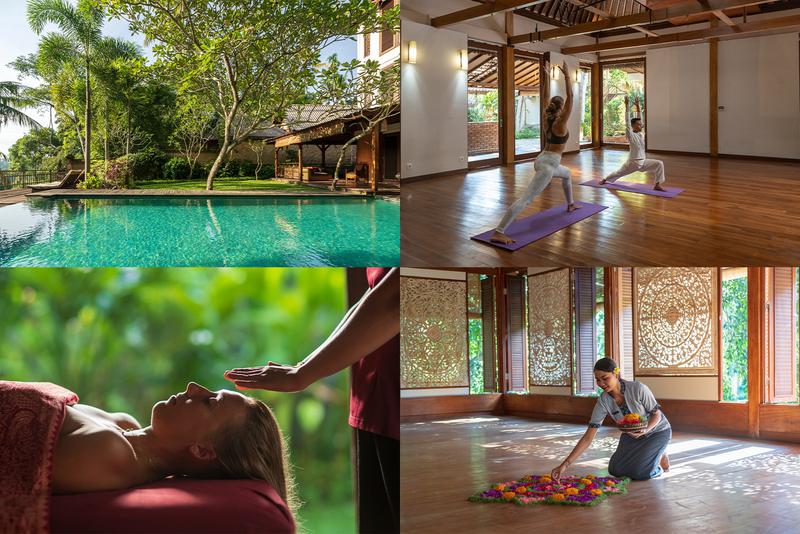 Explore three yoga halls, spa, and art studio. Adiwana Svarga Loka is your sanctuary for body, mind, and spirit. Embrace transformation, tranquility, Balinese culture at this idyllic river retreat.
ADIWANA SVARGA LOKA
Jl. Raya Penestanan Kelod, Sayan, Ubud

Price :

Approximately USD 90 per room per night
Book Now
4

Escape Haven Bali Retreats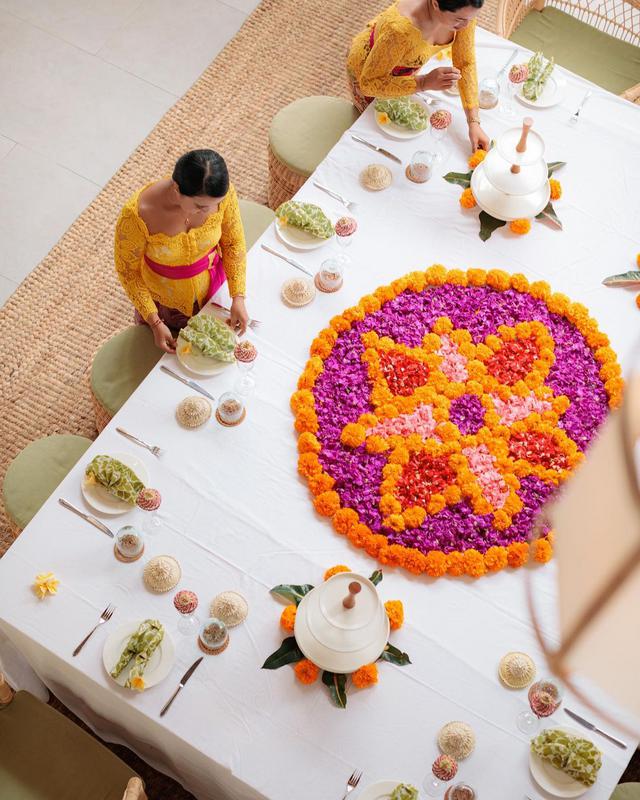 Photo by @oerss
For all the women seeking the luxury of wellness, welcome to Escape Haven in Bali. This women-only retreat is an oasis of wellness, offering personalized programs including Revive Surf, Refresh Yoga, Renew Fitness and more. No rigid agendas, enjoy the retreat at your own leisurely pace.
Perfect for solo travelers of any fitness level, get guidance from yoga professionals, and partake in rejuvenating yoga sessions, daily spa treatments and wellness cuisine. Experience a transformative week of complete self-indulgence at Escape Haven. For yoga enthusiasts, this could not be more perfect.
ESCAPE HAVEN BALI RETREATS
Jl. Canggu Padang Linjong No.85D, Canggu

Price :

Approximately USD 3,100 per 6 nights
Book Now
5

The Asa Maia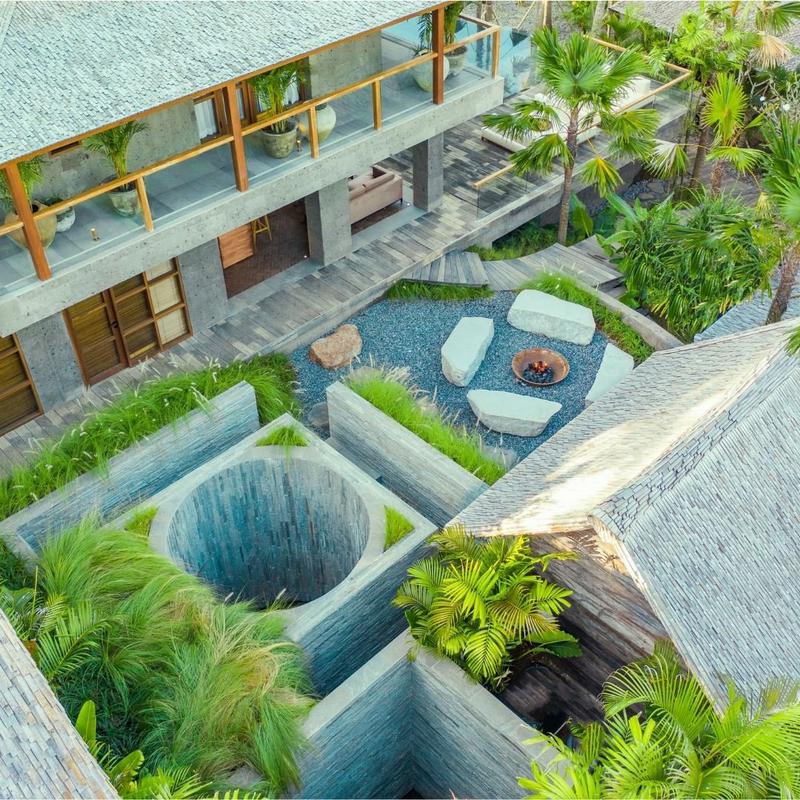 Photo by @theasamaia
Situated on the farthest edge of Bali's Bukit Peninsula, The Asa Maia is a wellness sanctuary in Uluwatu. This intimate resort, composed of just 10 unique suites, unveils a grand central pavilion, complete with an al fresco dining area that peers over a salt-water pool. A pathway takes you to a mesmerizing rock-carved fire pit. The main complex, an architectural marvel, hosts a multitude of amenities - spa, library, boutique, gym, consultation room, and a spacious yoga shala.
At The Asa Maia, experience a myriad of wellness activities from Balinese massages to yoga, breathwork, contrast therapy, and even hypnotherapy, all under the guidance of experienced practitioners. Welcome to your haven of wellness and transformation.
THE ASA MAIA
Suluban, Jl. Pantai Padang-Padang, Pecatu

Price :

Approximately USD 535 per room per night
Book Now
6

Soulshine Bali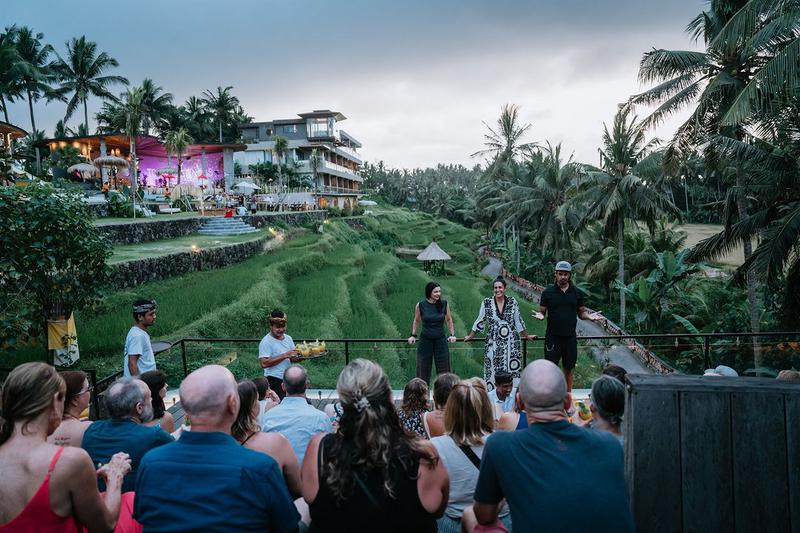 Photo by @soulshinebali
Need a retreat where yoga and music rejuvenate your body and soul all day and night? Soulshine Bali could be your dream come true. Nestled within Ubud's vibrant jungle and rice fields, this retreat is only a short distance from the lively Ubud center, offering the best of peaceful seclusion and local vibrancy.
Retreats are hosted by international experts and filled with a variety of offerings including yoga, entertaining activities, nutritious cuisine, cultural tours, and soothing treatments. Rooms at Soulshine Bali are not just spacious, they are a luxurious blend of modern and tropical designs. The Soulshine restaurant delivers nutritious meals that enhance wellbeing, with most ingredients organically sourced from our own garden, catering mainly to vegan tastes.
SOULSHINE BALI
Jl. Ambarwati No.1, Ubud

Price :

Approximately USD 167 per room per night
Book Now
7

Bagus Jati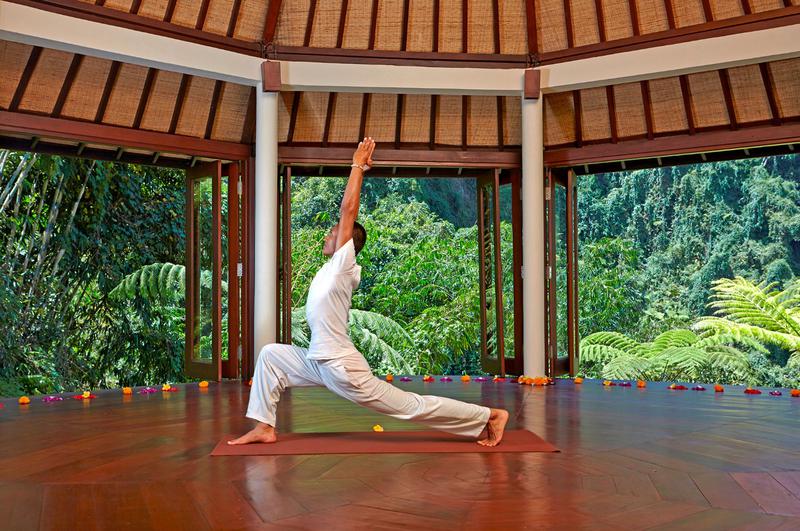 Photo by @bagusjati_retreat
Immersed in the lush scenery of north Ubud, Bagus Jati provides an idyllic retreat for those seeking a rejuvenating escape. Unwind in the seclusion of their thoughtfully designed villas or chalets, each crafted to ensure maximum privacy. The retreat boasts an array of wellness facilities including a fully equipped gym, a swimming pool, and adaptable yoga shalas. They also offer an organic farm that supplies fresh, homegrown vegetables, herbs, and spices for their culinary offerings. Begin your journey to inner peace right here.
BAGUS JATI
Sebatu, Jl. Raya Banjar Jati, Taro, Tegallalang

Price :

Approximately USD 200 per room per night
Book Now
8

Udara Bali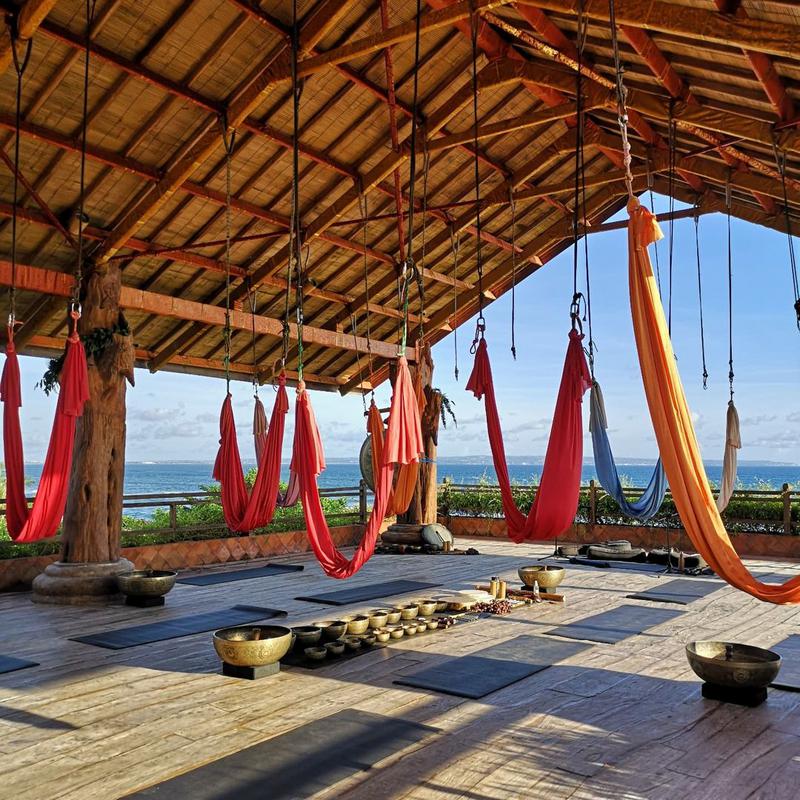 Photo by @udarabali
Udara Bali, a standout wellness haven nestled in the island's heart, focuses on the yogic lifestyle. Their all-inclusive individual yoga retreat package allows you to refine your technique or explore new yoga styles with daily access to a variety of classes, including Hatha, Aerial, Vinyasa, and more. Complemented by daily massages and hearty meals from the Organic Ocean Restaurant, you'll feel pampered throughout your stay. Make full use of the resort's luxury facilities and special events, like cacao ceremonies and sound healing, for a rejuvenating retreat.
UDARA BALI
Jl. Pura Kramat, Cemagi, Mengwi, Badung

Price :

Approximately USD 390 per room per night
Book Now
9

Floating Leaf Eco Luxury Retreat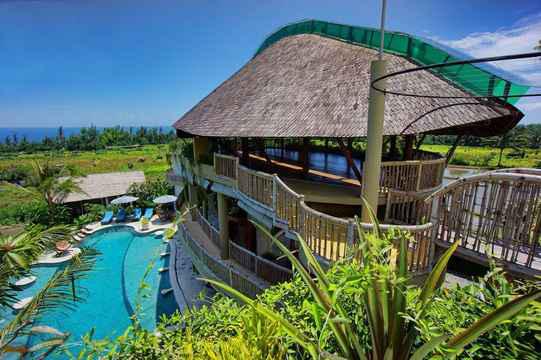 Photo by @balifloatingleafretreat
Surrounded by the remarkable beauty of Bali's nature, Floating Leaf Eco-Luxury Retreat offers a serene haven for those seeking tranquility and rejuvenation. This retreat consists of ten contemporary rooms, thoughtfully designed with Balinese elements, each boasting awe-inspiring views of the Indian Ocean and the grand Mount Agung.
Here, guests can join in a variety of yoga and meditation classes, rejuvenating spa treatments, and cultural activities. With nutrient-rich cuisine and access to top-notch amenities – a healing pool, lush gardens, and lavish accommodation – guests are guaranteed a truly luxurious retreat.
FLOATING LEAF ECO LUXURY RETREAT
Jalan Pantai Purnama No.42, Sukawati, Gianyar

Price :

Approximately USD 360 per room per night
Book Now
10

Sukhavati Ayurvedic Retreat & Wellness Spa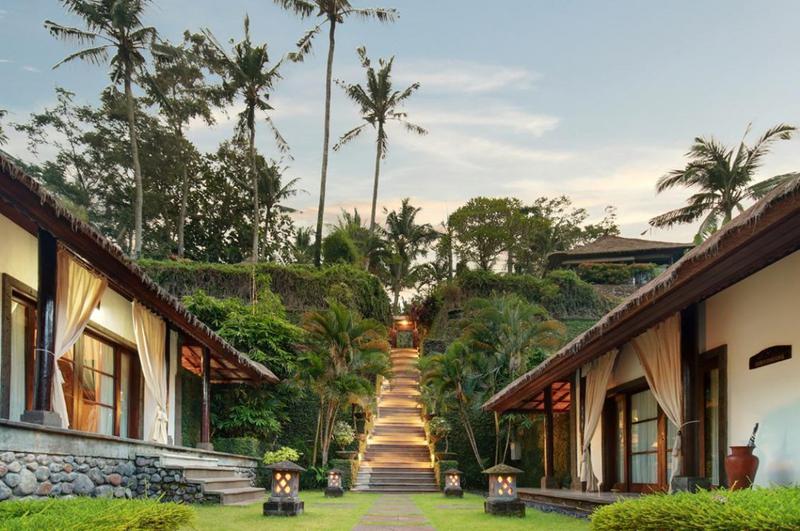 Photo by @sukhavati_bali
With a focus on culture, warm service, and high standards of care, Sukhavati Ayurvedic Retreat & Wellness Spa is a haven for those seeking a luxurious health retreat experience, enriched by therapeutic rituals like meditation, yoga, and Panchakarma programs.
Taking an Ayurvedic approach, this wellness sanctuary provides activities like yoga and meditation, aimed at reducing stress and anxiety, while fostering physical, emotional, and mental wellness. Embodying the essence of a boutique health retreat, Sukhavati elegantly merges ancient Vedic insights with unique, scenic environments, crafting a complete journey of healing and rejuvenation for its guests.
SUKHAVATI AYURVEDIC RETREAT & WELLNESS SPA
Br Bebengan, Jl. Raya Tangeb, Abianbase, Mengwi, Badung

Price :

TBA
Book Now
11

Pramana Giri Kusuma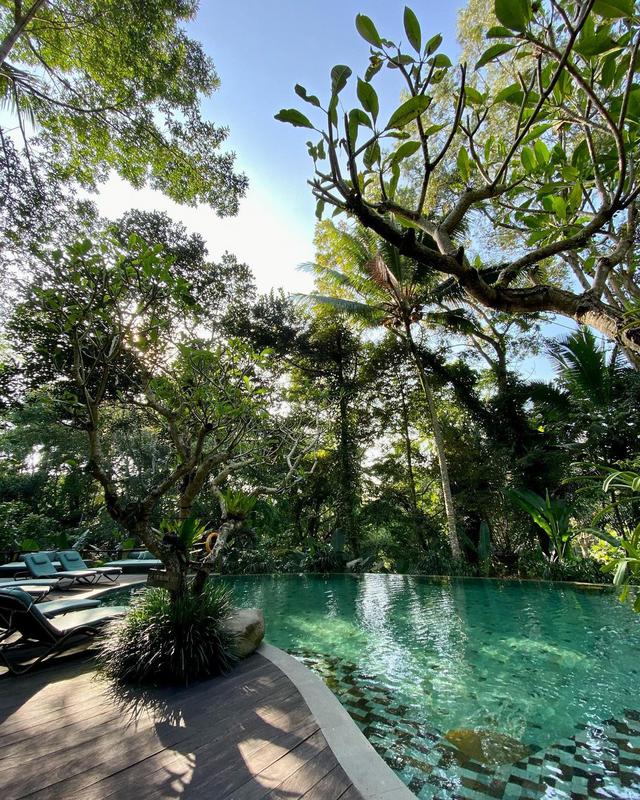 Photo by @pramanagirikusuma
Ever dreamed of a hidden healing sanctuary? Look no further than Pramana Giri Kusuma. Nestled in the rural village of Melinggih, just a stone's throw from downtown Ubud, this unique retreat offers a profound connection to Balinese culture, thanks to the sacred Giri Kusuma River. Experience a refreshing 'melukat' in the Giri Kusuma Holy Spring Water - Bali's spiritual secret for a clean body and mind. Ready to find your zen? Their daily yoga is the perfect balance of chill and challenge, or unwind with a spa treatment overlooking the lush rainforest. This place is all about balancing your energies and reviving your spirit!
PRAMANA GIRI KUSUMA
Jl. Raya Payangan, Melinggih, Payangan, Gianyar
- Google Maps

Price :

Approximately USD 190 per room per night
12

Sanak Retreat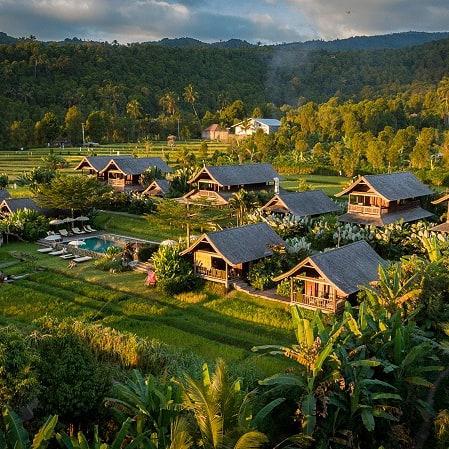 Photo by @sanakbali
Sanak Retreat Bali is an oasis tucked away amidst lush tropical landscapes, offering a serene escape from the ordinary. The retreat is home to eleven spacious wooden bungalows that capture the essence of Indonesian heritage, every detail is meticulously curated. Indulge in sumptuous meals made with organic vegetables, fruits, and spices from local farms, and experience the magic of Balinese healing rituals and massages. For an all-encompassing experience, opt for the Sanak Spirit Package which includes yoga, meditation, a Melukat water blessing, and authentic Balinese cooking lessons.
SANAK RETREAT
Banjar Dinas Menagung, Kayuputih, Buleleng

Price :

Approximately USD 195 per room per night
Book Now
13

The Shala Bali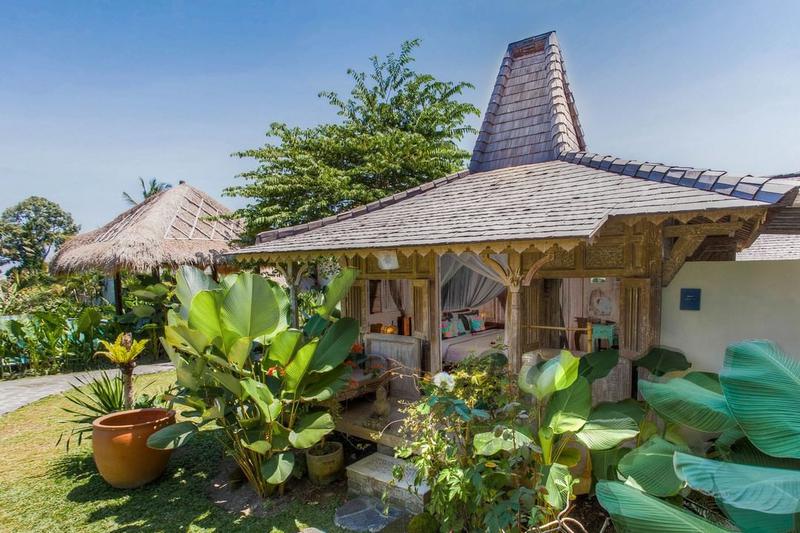 Photo by @theshalabali
Step into The Shala Bali, a sanctuary designed to help you reconnect with your inner self and nature. Nestled in the lush environment of Ubud and built on Balinese and Indian philosophy, this retreat promotes harmony between body, mind, spirit, and earth.
Their flexible retreat packages cater to every individual, whether you're looking to rebalance or start a wellness journey. Expect authentic Balinese & Indian healing treatments, a beautiful natural setting, flexibility on arrival dates, personalized inclusions, and ongoing travel assistance. Plus, enjoy organic vegetarian or Indian / Ayurvedic cuisine from their two in-house restaurants and experience private workshops. It's a serene escape to a healthier, happier you.
THE SHALA BALI
Jl. Raya Sanggingan No.90, Kedewatan, Ubud

Price :

Approximately USD 118 per room per night
Book Now
14

Oasis by Where NeXt?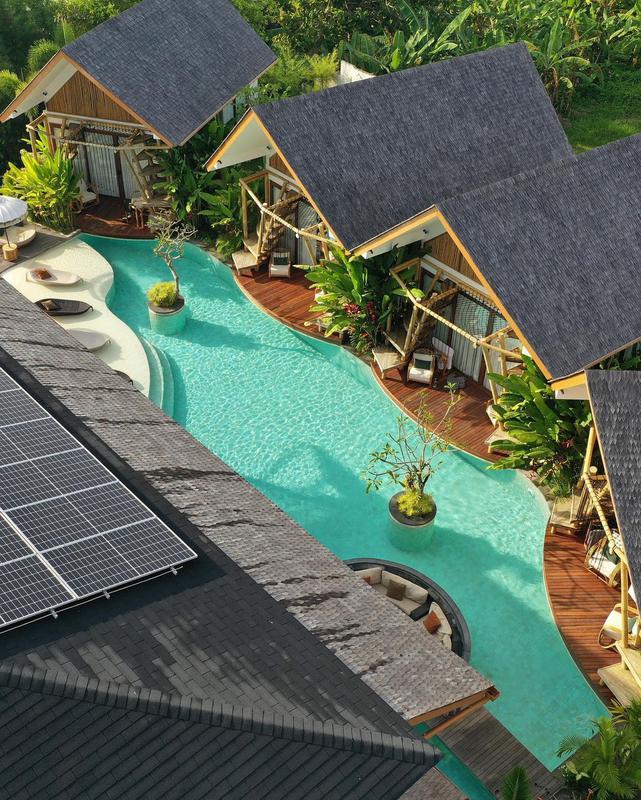 Photo by @wherenext.oasis
Experience Bali like never before at Oasis by Where NeXt?, an eco-friendly retreat center located in the heart of Canggu, Bali. It boasts 14 rooms, devoid of tech distractions, for an immersive, peaceful stay amidst rice fields and Balinese temples. Just three minutes from the beach, it features a well-equipped fitness center, a serene bamboo yoga shala, and health-boosting amenities like saunas and ice baths, and a healthy cafe for nourishment. With a robust Wi-Fi connection, an open-air cinema, and a variety of leisure facilities, it's a haven for retreats or events. They offer a comprehensive 7-day retreat package encompassing yoga, fitness, and surfing.
OASIS BY WHERE NEXT?
Jl. Nelayan No.30, Canggu, Kuta Utara, Badung

Price :

Approximately USD 1,800 for 7 days retreat package
Book Now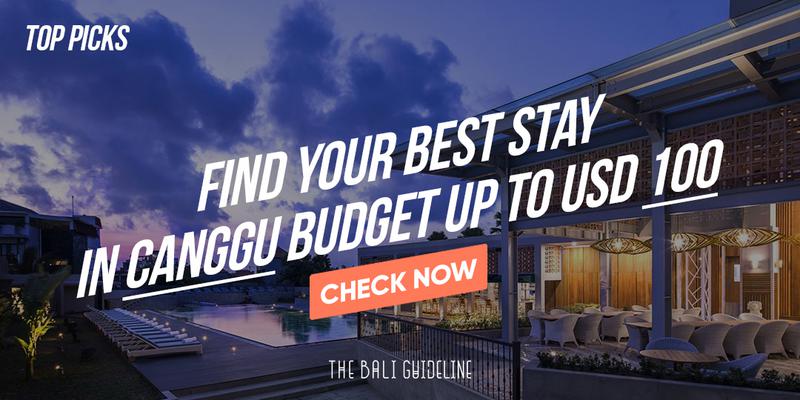 ---