Bali is the ultimate party destination - from trendy hotspots to more laid-back bars, there's always a place to let loose. Picture yourself on a buzzing dance floor with banging tunes, vibrating speakers and your favorite drink in hand. That's exactly what Bali's diverse club scene offers! If you want to dance all night long but don't know where to head, don't stress .Here's our top picks for the best night clubs in Bali.
1

W Atlas Superclub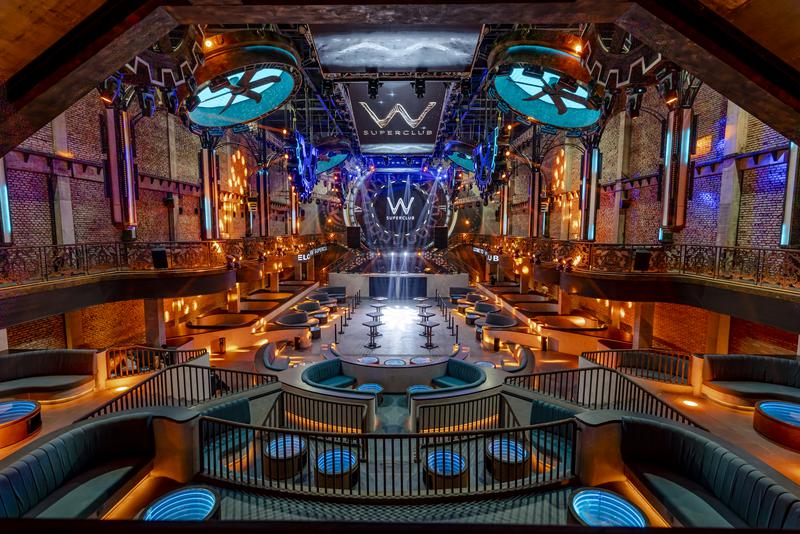 Photo by @WATLASSUPERCLUB
When it comes to the best nightclubs in Bali, W Atlas Superclub is definitely our top choice. Since its opening in January 2023, this club has consistently hosted top-tier DJs like Timmy Trumpet, Kshmr, and Cash Cash. As well as offering incredible entertainment with performances by the Mirror Man, LED butterfly dancers, pyrotechnic shows and custom dance celebrations. Located at Atlas Beach Fest, this lavish three-level nightclub features massive lighting, state-of-the-art audio systems and a sleek industrial design. The best part about all of this? Entry is FREE!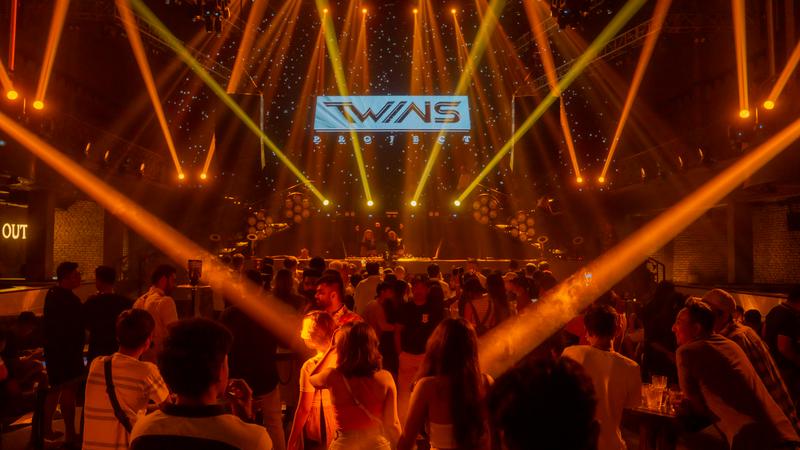 W ATLAS SUPERCLUB
Jl. Pantai Berawa No. 88, Desa Tibubeneng

Entrance Fees : Free

Opening Hours : 9PM - 3AM
Book Now
2

La Favela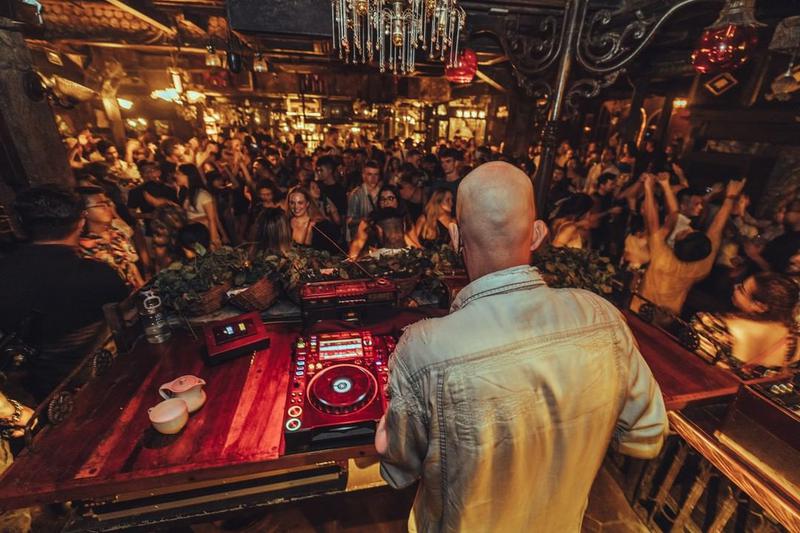 Photo by @lafavelabali_
Show off your moves at the must-visit nightclub in Bali, La Favela. Situated on the bustling Oberoi Street. This multi-story venue features a vintage design and jungle vibes that transports you to the favela's of Rio to the underground bars and clubs of London and New York through the early 90's. Opened 7 days a week, La Favela attracts a lively mix of partygoers from all corners of the world. With a mix of hip hop, RnB, house, and classic tunes, the dance floors are always packed and full of excitement.
LA FAVELA
Jl. Laksamana Oberoi No.177X, Seminyak
- Google Maps

Opening Hours : Sunday - Thursday , 7 PM - 2 AM , Friday- Saturday, 7 PM - 3 AM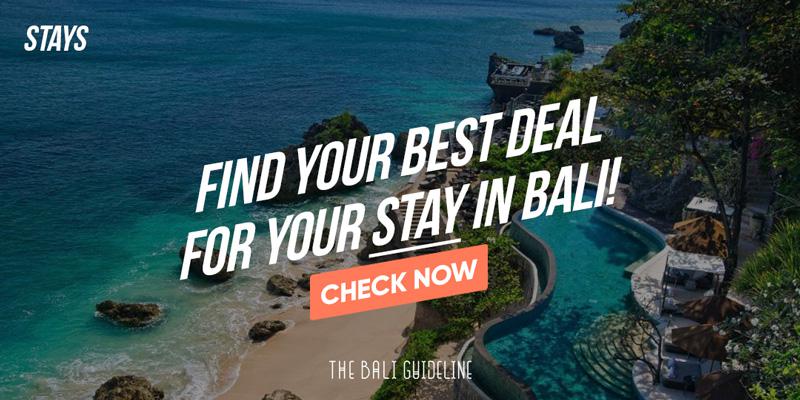 3

Hatch Bar Uluwatu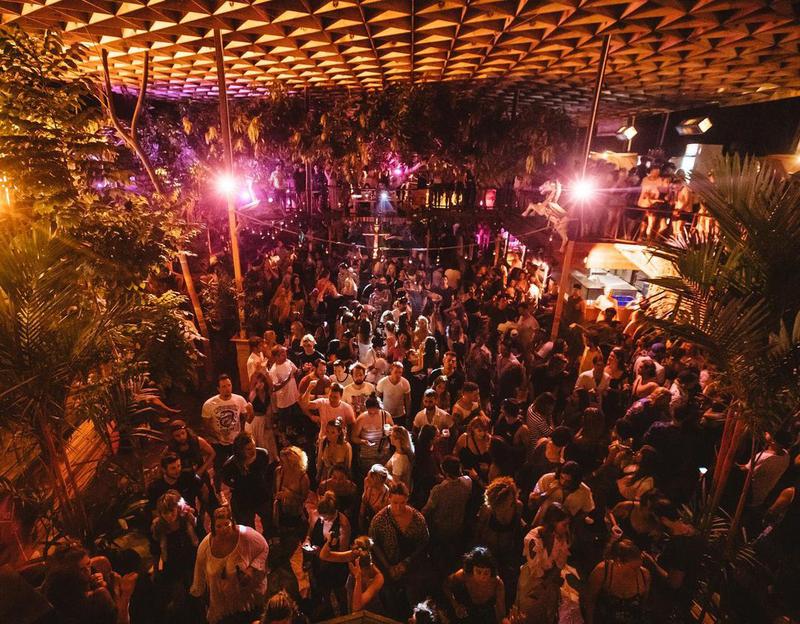 Photo by @hatch_bali
Hatch Bali, a must-visit Uluwatu nightclub, offers a vibrant, jungle-like atmosphere reminiscent of a psychedelic music festival. Enjoy fun games like beer pong and table tennis while indulging in nightly specials and diverse music. With its relaxed vibe, up-and-coming reputation, and prime location, Hatch is set to be one of Uluwatu's coolest hotspots for a fun night out!
HATCH BAR ULUWATU
Jl. Labuansait No. 54, Pecatu
- Google Maps

Opening Hours : 2 PM - 2 AM
4

ShiShi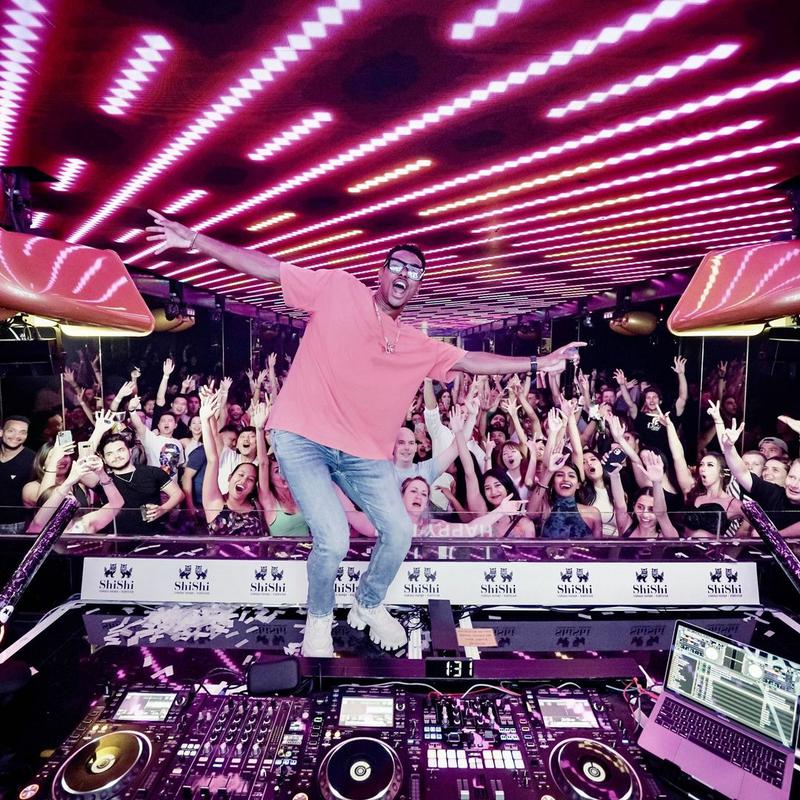 Photo by @shishibali
It's no secret that Seminyak is Bali's go-to destination for an amazing night out. If you're looking for a place that offers delectable dining and electrifying party vibes, swing by to ShiShi. Start off with all you eat dinner and drinks at Izakaya Lounge before getting your dancing shoes moving on to the second floor for EDM beats. Lastly, elevate your experience to the top floor, where a chill RnB vibe sets the tone for an unforgettable night out. We can totally see why ShiShi is one of the best clubs in Bali!
SHISHI
Jl. Petitenget No. 208X, Kerobokan
- Google Maps

Opening Hours : 6 PM - 3 AM
5

Mirror Lounge & Club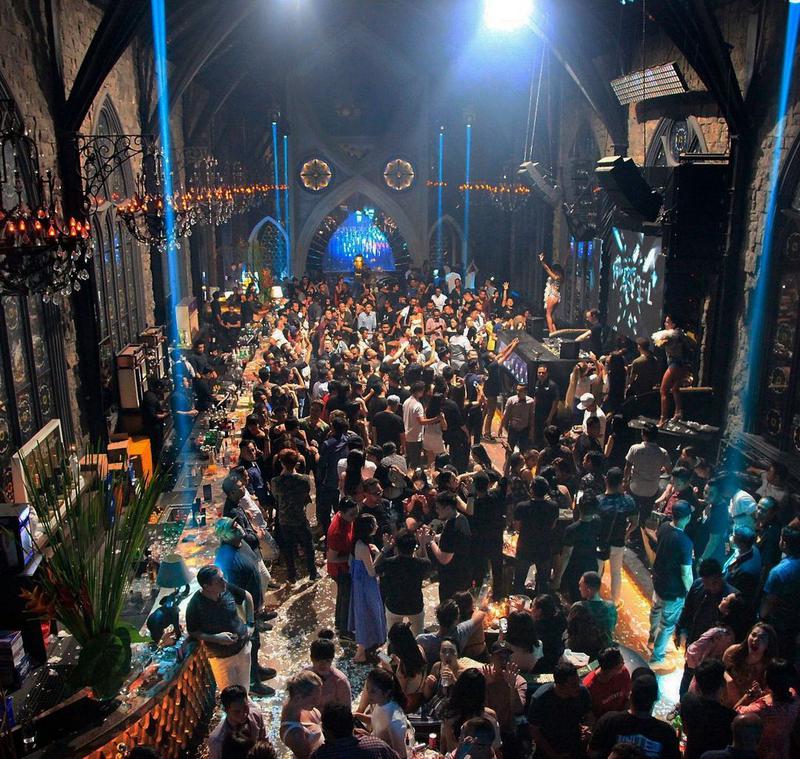 Photo by @mirror_allin
Another frontrunner on our list of best clubs in Bali has got to be Mirror Lounge & Club. Drawing inspiration from New York's iconic Limelight Club and featuring gothic architectural elements, this opulent venue boasts a glass roof, stained glass windows, arches, and stone sculptures. Prepare to groove to a diverse range of tunes, including EDM, R&B, trance, and Latin house. Gather your party squad and get ready for a wild night!
MIRROR LOUNGE & CLUB
Jl. Petitenget No.106, Seminyak
- Google Maps

Opening Hours : Tuesday - Sunday, 10.30 PM - 3.30 AM
6

Lxxy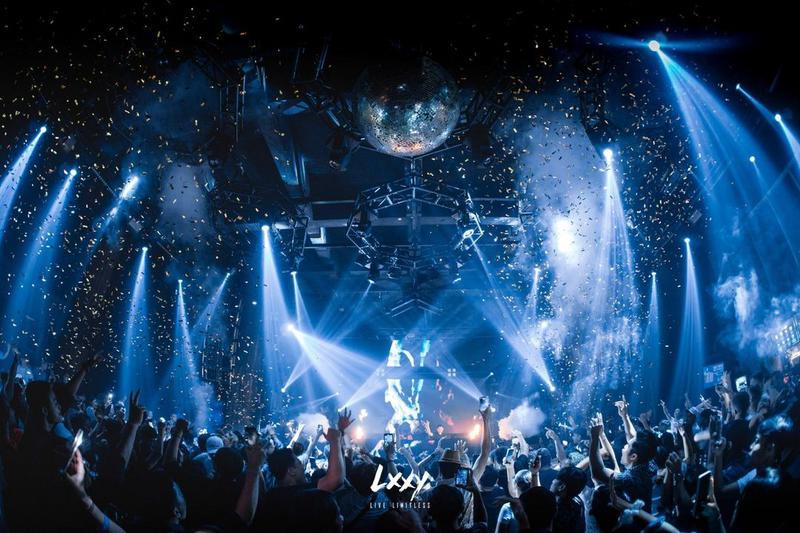 Photo by @lxxybali
Round up your crew and head down to LXXY on Legian Street for an epic night out! This second-floor nightclub offers an immersive party atmosphere with cutting-edge sound and lighting systems. Accommodating up to 1,000 guests, LXXY also offers VIP options for a more upscale experience. With a fantastic array of international, local, and resident DJs complete with ever-changing lineups and electrifying beats that'll keep you dancing until dawn!
LXXY
Jl. Legian No.71, Legian
- Google Maps

Opening Hours : 6 PM - 3 AM
7

Motel Mexicola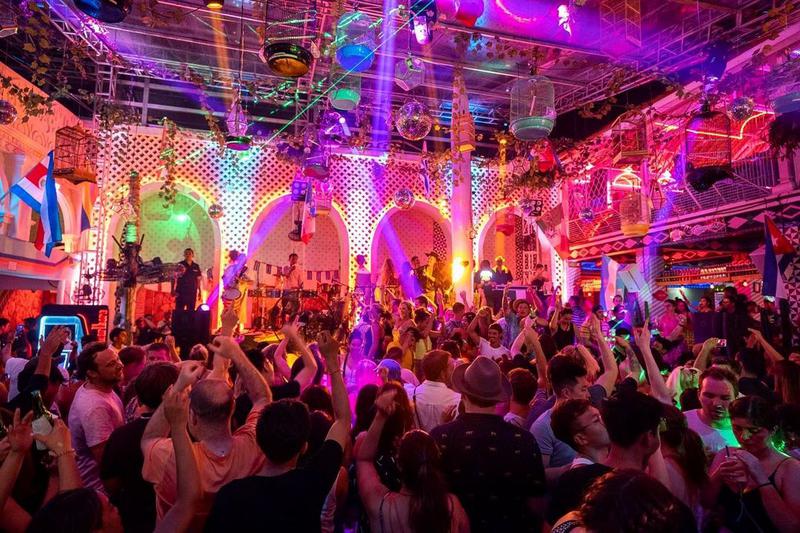 Photo by @motelmexicola
For those seeking a laid-back, backyard vibe, a night at Motel Mexicola is an absolute must. Tucked away on Jalan Kayujati, just off Seminyak's lively Jalan Petitenget, this vibrant Mexican bar and restaurant boasts an incredible energy and great music, you'll be immersed in a one-of-a-kind experience. Head upstairs to find a chill area, perfect for unwinding and enjoying the views of the lively courtyard below. The courtyard itself is the heart of the party, surrounded by bars serving up shots and cold beers. Treat yourself to mouthwatering Mexican bites like tacos and antojitos (tapas) before plunging back into the lively party scene.
MOTEL MEXICOLA
Jl. Kayu Jati No.9X, Kerobokan
- Google Maps

Opening Hours : 11 AM - LATE
8

Old Man's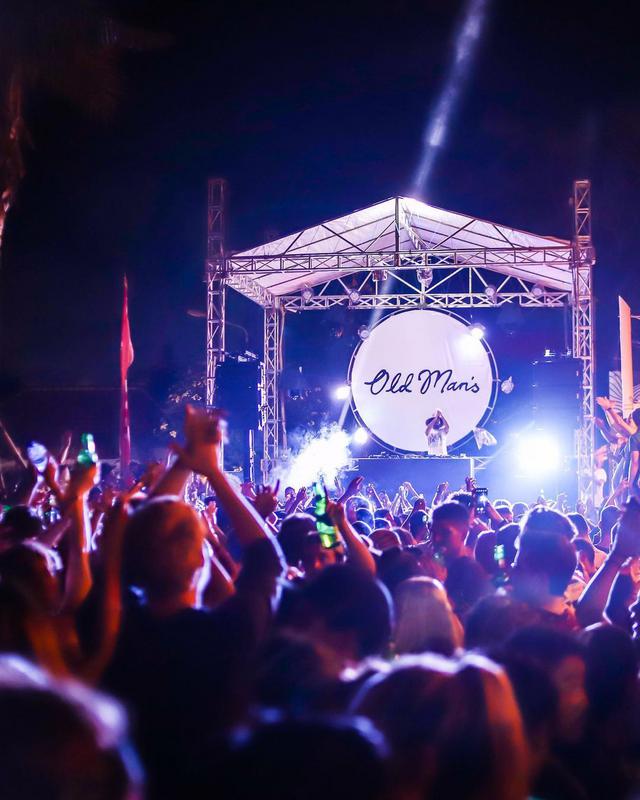 Photo by @oldmansbali
If you're a fan of relaxed beach vibes and live tunes, you can't miss Old Man's in Canggu. This beachside bar offers live performances by international DJs and epic weekend parties. Get ready to sway to the cool acoustic blues from artists like Ash Grunwald, and Xavier Rudd on weekends, followed by a jazzy DJ set that'll keep you grooving. Make your day even more vibrant as you soak up the amazing vibes and enjoy refreshing drinks while dancing the night away.
OLD MAN'S
Jl. Pantai Batu Bolong No.117X, Canggu
- Google Maps

Opening Hours : 8 AM - 1 AM
9

Vault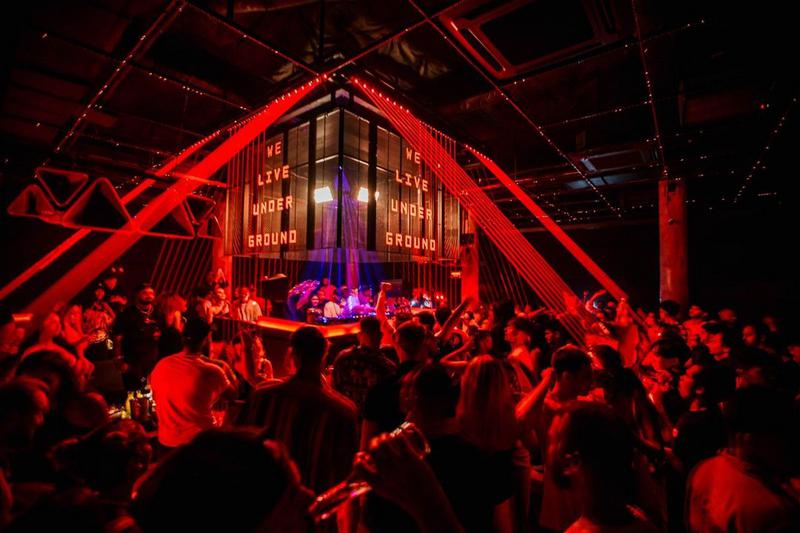 Photo by @vault.bali
Vault undoubtedly earns a spot on this list. Boasting weekly international guests playing house, techno, hip-hop, R'n'B, and live music, the celebration is never-ending. Be sure to check out The Bunker, hidden gem of a cocktail bar whipping up exquisite drinks perfect for a night of underground adventures or sophisticated gatherings with pals. Vault provides a vibrant dance floor with a DJ and a separate, relaxed lounge area to unwind.
VAULT
Jl. Pantai Berawa No.99, Tibubeneng
- Google Maps

Opening Hours : Monday - Wednesday, 10 PM - 3 AM, Friday- Saturday, 10 PM - 3 AM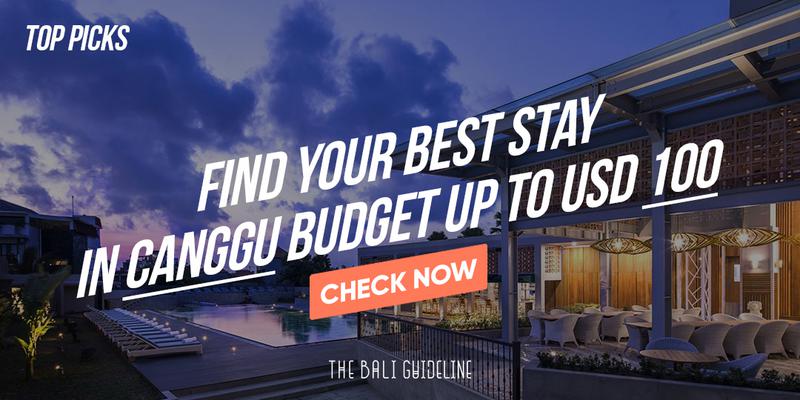 ---