Picture this for a minute. You're lounging on a hippest day club's cabana – sipping your favorite cocktail. You're overlooking the majestic ocean, and music is playing faintly in the background. It might sound a bit too good to be true. In reality, it's not, because, well…it's Bali.
Fret not, 'cause we got you covered. Here are a few of our recommendations to get some of the much-needed Vitamin D in Bali's best day club. Have fun!
1

Jinengku Day Club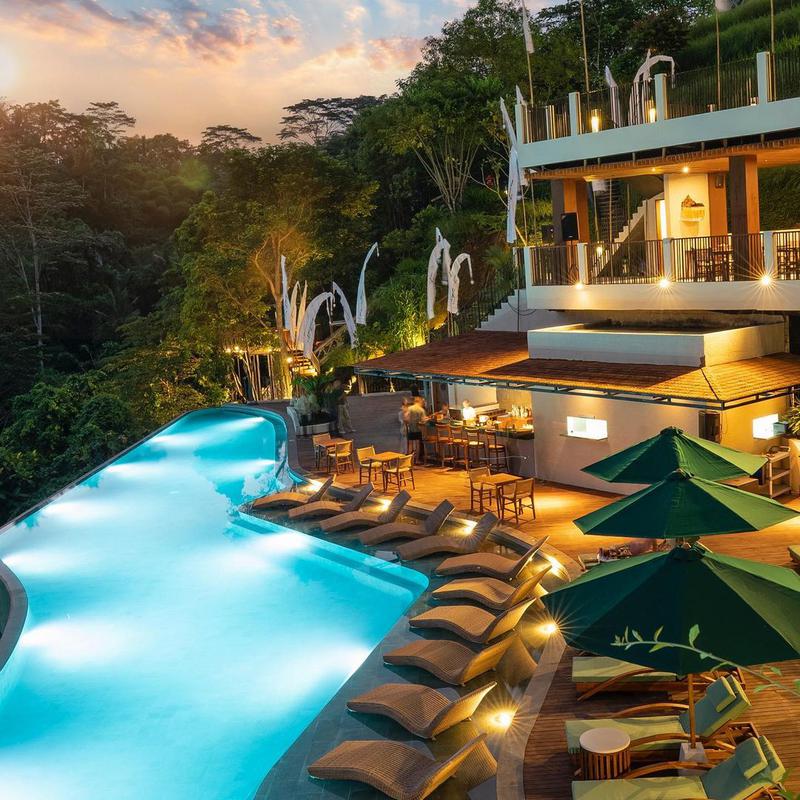 Photo by @jinengku
Looking for a new and happening spot to visit in Ubud? Look no further than Jinengku Day Club! With a stunning infinity pool overlooking the lush tropical jungle, Jinengku is one of the latest additions to Bali's day club scene that is created for the traveler to experience the island's local culture and art. Get there using the unique inclinator through the jungle and soak up the vibrant atmosphere.
Named after a traditional Balinese shed used to store rice harvest, Jinengku provides a luxurious getaway to unplug, unwind, and enjoy the sophistication of a tropical ambience, complemented by live music performances. Open from 10AM to 8PM, indulge in the day club's spacious swimming pool, or lounge on a daybed, or treat yourself to refreshing cocktails. Are you ready to taste the mouth-watering food culture, experience fantastic staff service, and light up sparklers for a celebration? We would always come for seconds!
JINENGKU DAY CLUB
Jl. Raya Kelabang Moding Br.Kelabang Moding, Tegalalang

Entrance Fees : Free Entry, Average spending IDR 250,000 per person

Opening Hours : 10 AM - 8 PM
Book Now
2

Byrd House Bali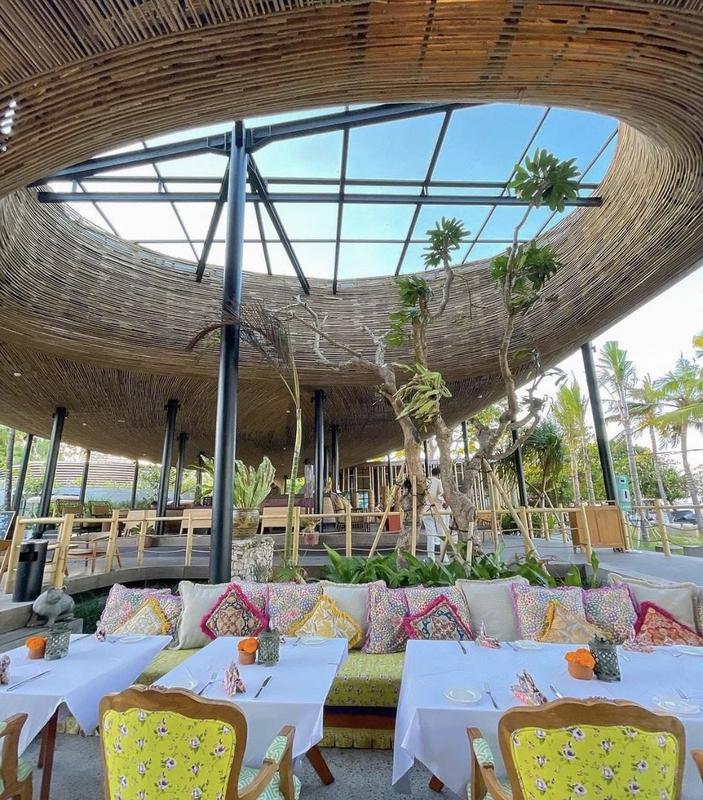 Photo by @byrdhousebali
Nestled in Sanur's Segara Village, Byrd House is a unique place for revelers of all ages to retreat, socialize and feel completely pampered. Byrd House Club Bali is a vibrant and lively establishment that offers a unique experience thanks to its energetic atmosphere, stylish decor, and outstanding experience that elevates the island's beach house scene to giddy new heights.
The bartenders at Byrd House Club Bali are known for crafting delicious cocktails, and the drink menu offers a wide selection of options to suit various preferences. So just sit back on a sun lounger and relax amidst the postcard-perfect views and find bliss under the palm trees of the 215 sqm pool and their dedicated staff are right there to deliver you cold drinks and poolside nibble!
BYRD HOUSE BALI
Jl. Segara Ayu, Sanur

Entrance Fees : Free Entry, Average Spending IDR 200,000 per person

Opening Hours : 6.30 AM - 11.30 PM
Book Now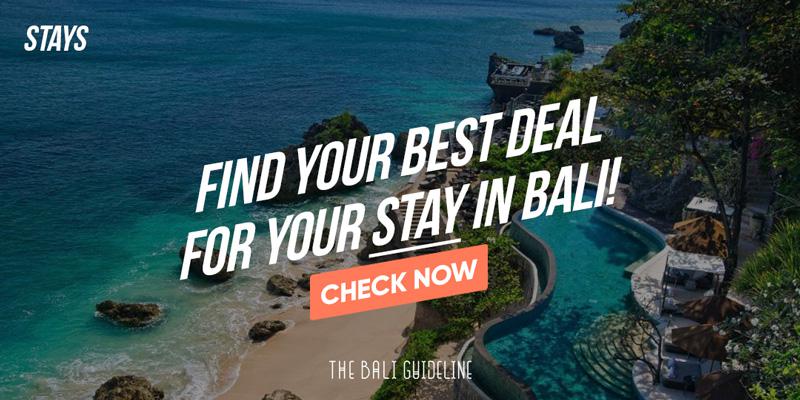 3

Single Fin Uluwatu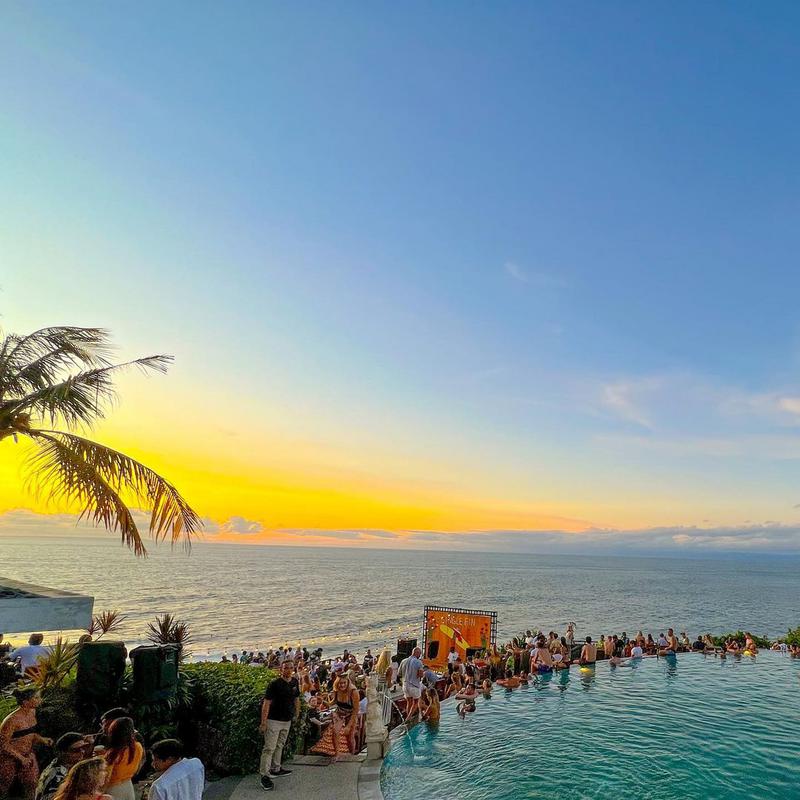 Photo by @singlefinbali
Perched atop a cliff, Single Fin Uluwatu offers breathtaking panoramic views of the Indian Ocean and is renowned for its vibrant atmosphere and stunning sunsets. One of the highlights of Single Fin is its prime location. Situated overlooking the surf break at Uluwatu, it provides a front-row seat to watch the surfers ride the waves below. Whether you're a surfer or not, the view is simply spectacular and creates a captivating backdrop for the venue.
Single Fin is renowned for its sunset sessions, where local and international DJs spin a diverse range of music, including house, electronic, and reggae. These lively events draw a large crowd, creating an electric atmosphere perfect for dancing and mingling with fellow patrons.
SINGLE FIN ULUWATU
Uluwatu, Pantai Suluban, Jl. Labuansait, Pecatu

Entrance Fees : Average Spending IDR 150,000 per person

Opening Hours : 8 AM - 10 PM, Wednesday & Sunday 8 AM - 12 AM
Book Now
4

Wanna Jungle Pool & Bar (Adults Only)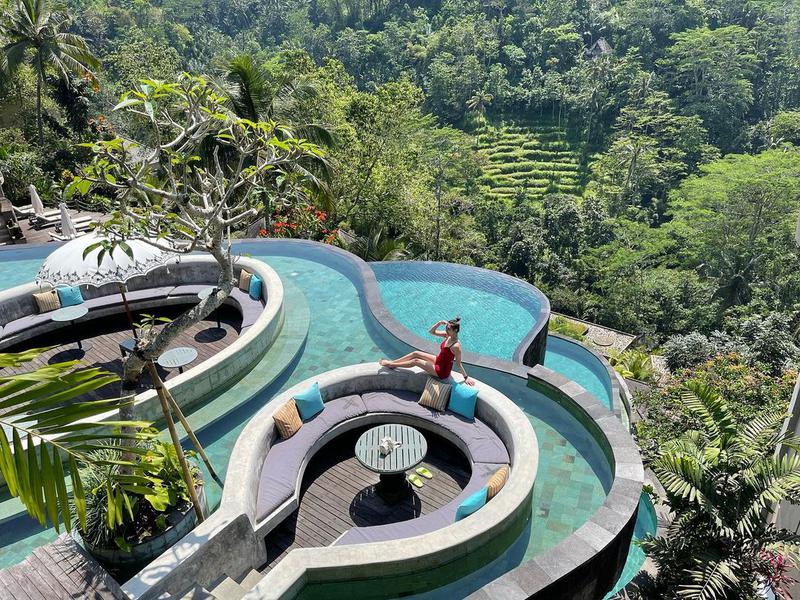 Photo by @vincajovany_oey
This unique venue located in Payangan, Gianyar offers a blend of a lush jungle atmosphere and an iconic three tiers infinity pool, creating a captivating oasis for relaxation and entertainment. Surrounded by tropical greenery, the infinity pool provides a refreshing escape from the island heat while offering magnificent panoramic views of the surrounding landscape.
Opt for a swim, chill on the sunbeds or relish a cocktail at the poolside bar, the environment and the food combine to offer an undeniably captivating experience. From refreshing cocktails to delicious light bites, there is something to suit every palate. The quality of the food and beverages is generally commendable, and yes, we love every bite of them all.
WANNA JUNGLE POOL & BAR (ADULTS ONLY)
Banjar, Desa, Bresela,. Payangan

Entrance Fees : IDR 300,000 per person

Opening Hours : 11 AM - 11 PM
Book Now
5

Valle Paddy Club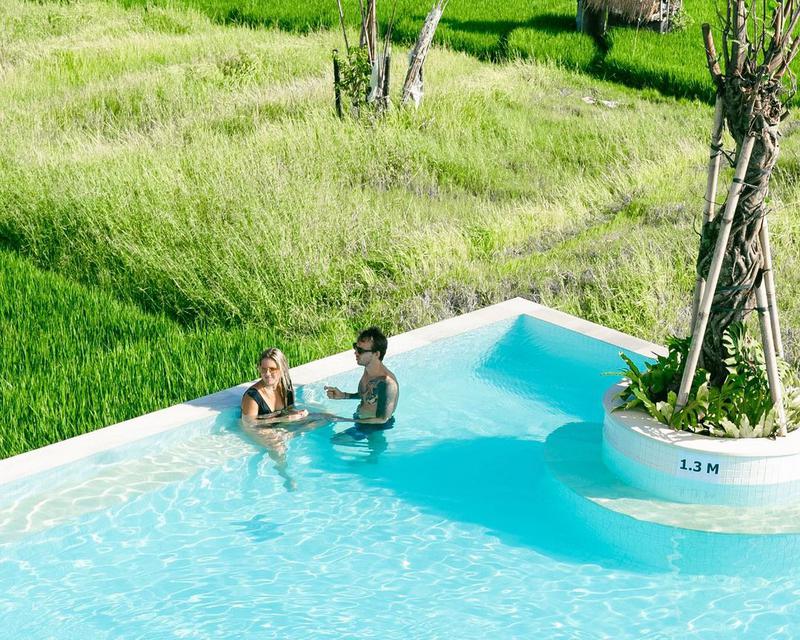 Photo by @vallepaddyclub
Located in the middle of pristine Canggu paddy field areas that are soothing to the eye, the natural elements that are forming Valle Paddy Club are a tribute to Bali's untouched natural beauty. This latest addition to Canggu's day club scene provides bars, restaurants and lounges with a relaxed style and an exclusive touch of luxury.
Enjoy the assortment of fusion Japanese cuisine, or unwind to the sounds of the live DJ performance, which starts at sunset. With an attractive design inspired by authentic Balinese rice paddy landscapes, Valle Paddy Club offers guests the convenience to relax without limits while enjoying entertainment and also taking care of their health in the lounge area with sunbathing by the side of their instagenic pool.
VALLE PADDY CLUB
Jl. Canggu Padang Linjong No.23, Canggu

Entrance Fees : Free Entry, Average Spending IDR 200,000 per person

Opening Hours : 9 AM - 10 PM
Book Now
6

The Monkey Bar at Bella Kita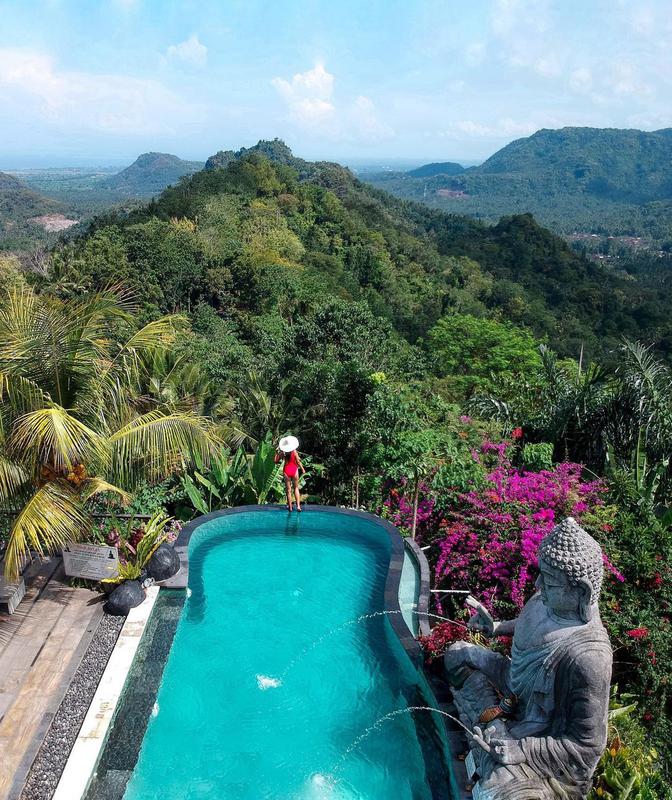 Photo by @steph_c.c
The Monkey Bar at Bella Kita brings a lot to cheer up your mornings, afternoons, and evenings. Situated at Klungkung Regency, this place is all about customer satisfaction, since we know exactly what you are seeking. The fun and the magical ambience you want to surround yourself with will be found here at The Monkey Bar! You can begin your day with the favorites from their all-day dining menu, including snacks, international & traditional Balinese dishes, all made with love using local seasonal produce, including some freshly picked from their owner's organic farm adjoining the restaurant. Sit back and relax with a magnificent 4 meters Buddha statue watching over you as you graze and laze in the infinity pool. Complete!
THE MONKEY BAR AT BELLA KITA
Jl. Bukit Abah, Besan, Dawan, Klungkung

Entrance Fees : IDR 150,000 per person

Opening Hours : 9 AM - 6 PM
Book Now
7

Kabana Ubud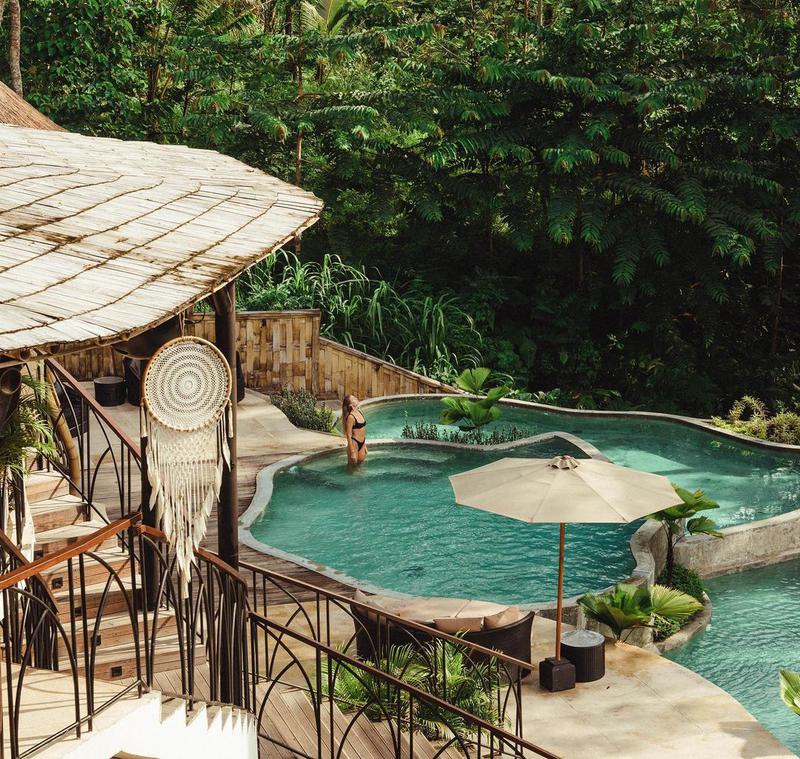 Photo by @kabanaubud
With four different levels and eight swimming pools, Kabana Jungle Club is an invitation to celebrate life in Ubud's majestic jungle and nature. The pool club will be welcoming guests with multiple food and beverage outlets cascading down the natural contours of the ravine to a river below. It will be a place for all kinds of celebrations, with various exclusive events with some of the world's best DJs. Every night guests will witness the hypnotizing and enchanting laser show over the sleeping jungle.
Beautifully constructed from bamboo, Kabana is a feat of architectural brilliance, incorporating sky-scraping ceilings across its multilevel facility and a swimming pool here, a candlelit pavilion there. Effortlessly romantic and free-spirited, the restaurant itself basks in monochrome simplicity, creating a striking aesthetic that is both glamorous and uncluttered.
KABANA UBUD
Jl. Raya Cebok, Kedisan, Kec. Tegallalang, Ubud

Entrance Fees : Minimum Spending IDR 500,000 ++ per person

Opening Hours : Sunday - Thursday 11 AM - 8 PM, Friday & Saturday 11 AM - 2 AM
Book Now
8

Mrs Sippy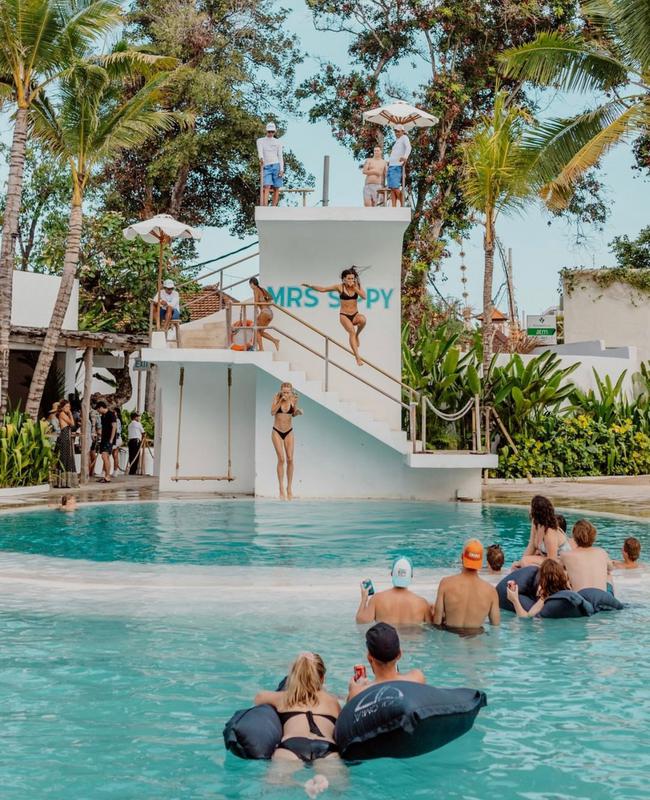 Photo by @bynicolecooper
Situated in Seminyak, Mrs Sippy Bali is a popular and vibrant day club for those who seek fun with a modern twist. It boasts a vast swimming pool equipped with a unique diving platform of varying depths (1, 3, and 5 meters), stylish design, and lively atmosphere. This is the go-to place for relaxation, socializing, and entertainment. Enjoy lounging in the large, sparkling pool surrounded by spacious sunbeds and cabanas, creating a tropical oasis where you can unwind and soak up the sun. The beach club's design is sleek and modern, with a distinct Mediterranean influence. The stylish architecture, whitewashed walls, and vibrant accents create a visually appealing space that exudes a laid-back yet sophisticated vibe. Heaven is a place on earth, like literally!
MRS SIPPY
Jl. Taman Ganesha, Gang Gagak 8 Kerobokan, Seminyak

Entrance Fees : IDR 100,000 per person

Opening Hours : 10 AM - 9 PM
Book Now
9

Standing Stones Bali (Adults only)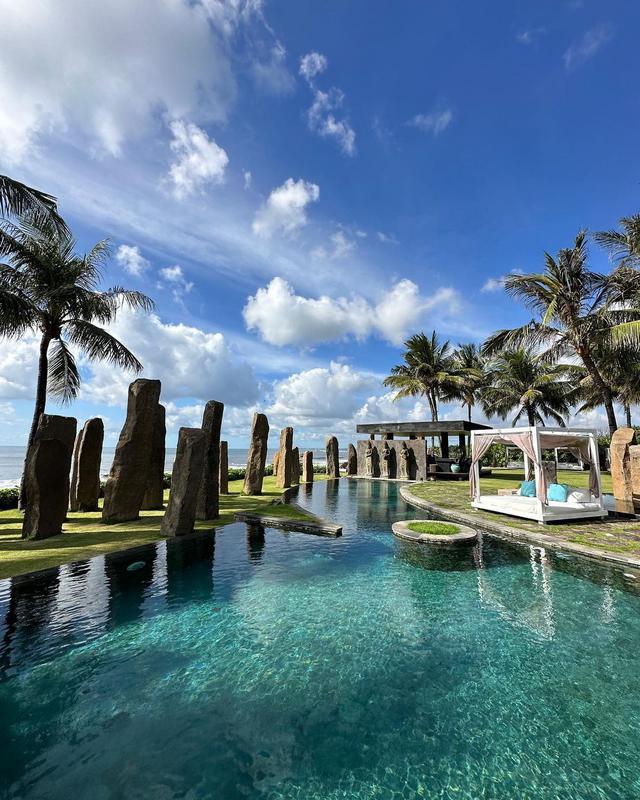 Photo by @standingstonesbali
Standing Stones Restaurant & Beach Lounge, located just inside The Royal Purnama Resort Gianyar, is an open-air beach lounge with its meandering freeform swimming pool that merges with the sea and the sky. The all-day casual dining menu mingles Western Classics with Asian favorites, and our friendly, attentive staff will cater to your every whim.
Day guests are also welcome to enjoy a day of oceanfront dining with special selections from Western and Asian cuisine including Keto and Vegan options. With its stunning views of the ocean and excellent food and drink options, Standing Stones is the perfect destination for a sultry day club experience during the day on the paradise. With the view of one of the most dramatic black sand beaches in Bali, Standing Stones offers a truly awe-inspiring experience that you won't want to miss.
STANDING STONES BALI (ADULTS ONLY)
Jl. Pantai Purnama, Sukawati

Entrance Fees : Minimum Spending IDR 200,000 per person

Opening Hours : 10 AM - 10 PM
Book Now
10

Alternative Beach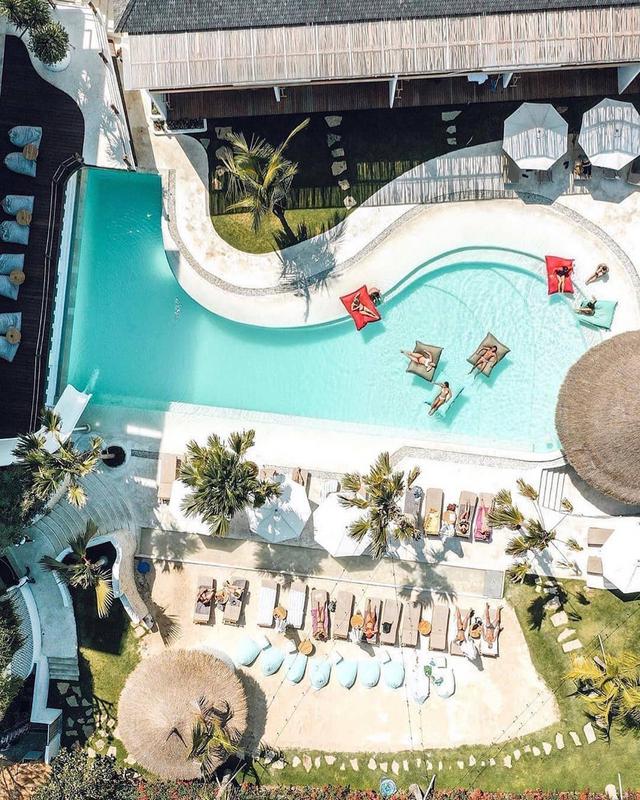 Photo by @alternative_beach
Alternative Beach stands out among Bali's daytime hangouts, right in the heart of Canggu. An incredibly exciting project, Alternative Beach differentiates itself from the competition by being the only all-encompassing day club in Bali offering hostel accommodation (Kos One Hostel), private rooms (Canggu Village Accommodation), a café (Eat Me), and a day club, all in one place.
A typical sunset will see you perched up on the café deck, floating around on a bean bag in the pool or nabbing one of the seats at the swim up pool bar with a cocktail in hand, some fantastic beat coming from the DJ booth and a relaxed gathering of guests. Their range of signature cocktails is hard to look past, so whether you opt for the fusion or classic cocktails, they have something to cater for every taste bud. Pro tip: indulge in their open-air café that sits on the second floor of the main building and overlooks the mesmerizing swimming pool. Thank us later!
ALTERNATIVE BEACH
Jl. Pantai Batu Bolong No.78, Canggu

Entrance Fees : IDR 100,000 per person

Opening Hours : 7 AM - 7 PM
Book Now
11

Omma Day Club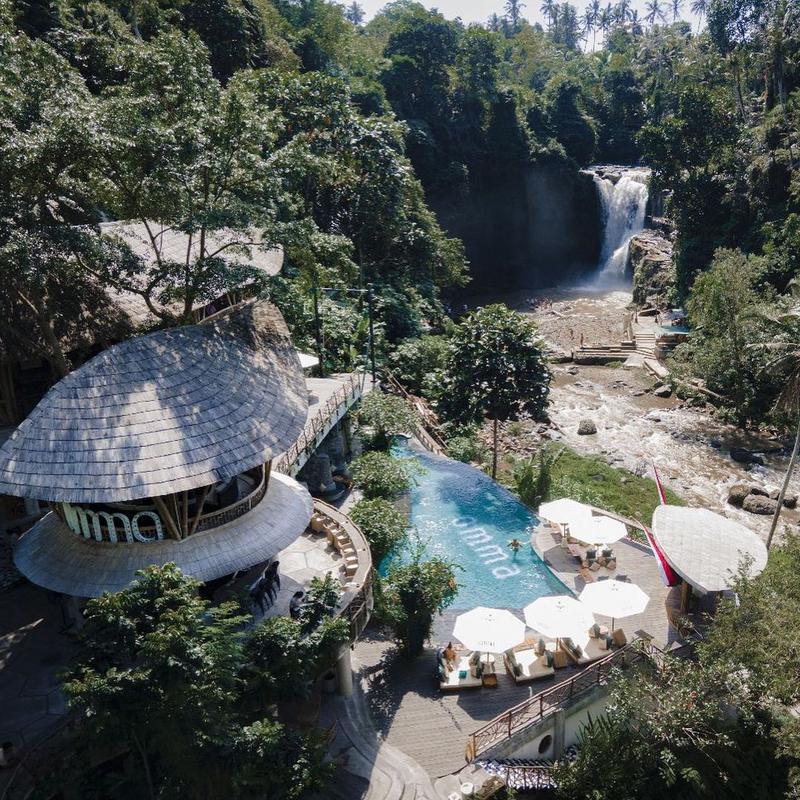 Photo by @ommabali
Can you picture anything better than savoring a tempting meal and drink while being entranced by a majestic waterfall? That's the experience waiting for you at Omma Bali. Located in Tegenungan waterfall, Gianyar Regency, Omma Day Club is truly a gem. The clarity of the waterfall brings us into a rhapsody of natural sensations, while the comfort food and drinks nourish our bodies, and the sweet smell of the river washes over us.
An intimate outdoor lounge features a fine collection of champagnes, fine wines and marvelous dine with the freshest ingredients of the island that can be enjoyed in an exquisite one of a kind atmosphere with the feels that you are home.
OMMA DAY CLUB
Kemenuh, Sukawati

Entrance Fees : Free Entry

Opening Hours : 10 AM - 9 PM
Book Now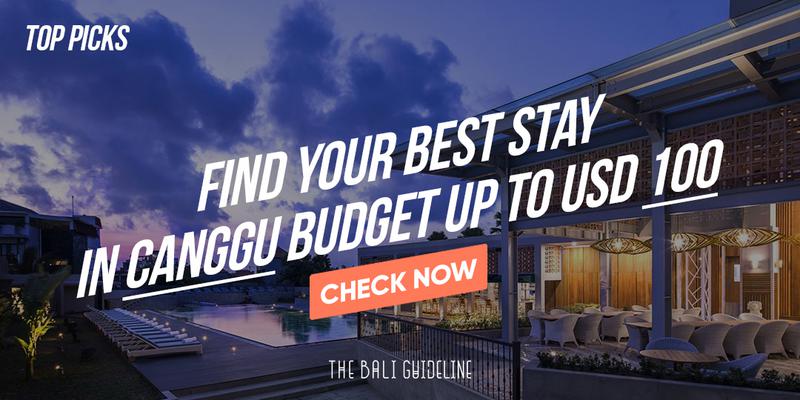 ---