It's been almost a year since the COVID-19 crisis and it's safe to say we all deserve at least a staycation. But amidst the continuing pandemic, many are wondering how much risk they'd face if they booked a stay. The answer is, if you choose to stay at a hotel, do check to see what safety steps it's taking.
Many hotels have adopted enhanced cleaning procedures to provide guests with peace of mind during 'the new normal.' Some key elements of the policy include physical distancing, reinforced cleaning procedures, mandatory hand washing, regular use of hand sanitizers and PPE, sterilizing of operational equipment, and a disciplined schedule of staff training, as recommended by the tourism and health authorities. And we've rounded up a list of the safest hotels in Bali to keep you updated during this unprecedented time. Have fun and stay safe!
1

Mulia Resort Bali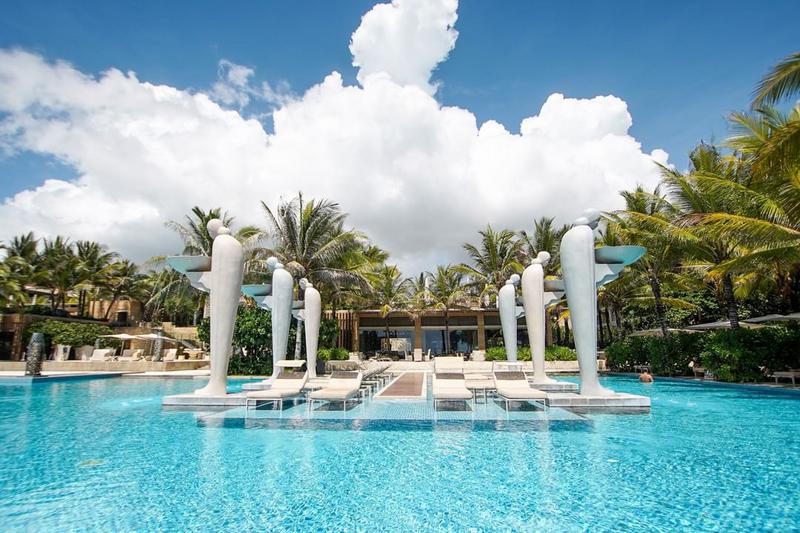 Photo by @themuliabali
If you're looking to stay at a luxury establishment that also places importance on cleanliness and hygiene, Mulia Resort Bali is the right choice, as this heaven-like destination has received the official certification on the Implementation of Health and Safety Protocols, adapting to the new norm by the Bali Government Tourism Office. And the best thing is, with the new normal, you do not need to worry about seeing any striking change! As you know, Balinese tradition embraces touchless greetings, and since the resort is designed adopting Balinese architecture principle with open space areas, you can fully enjoy the tropical ambiance, thus limiting the necessity to touch many surfaces, so you will still experience the same impeccable service and world-class products that you can expect from Mulia. Yay!
MULIA RESORT BALI
Jl. Raya Nusa Dua Selatan, Nusa Dua
IDR (USD ) / room / night
Book via

2

The Apurva Kempinski Bali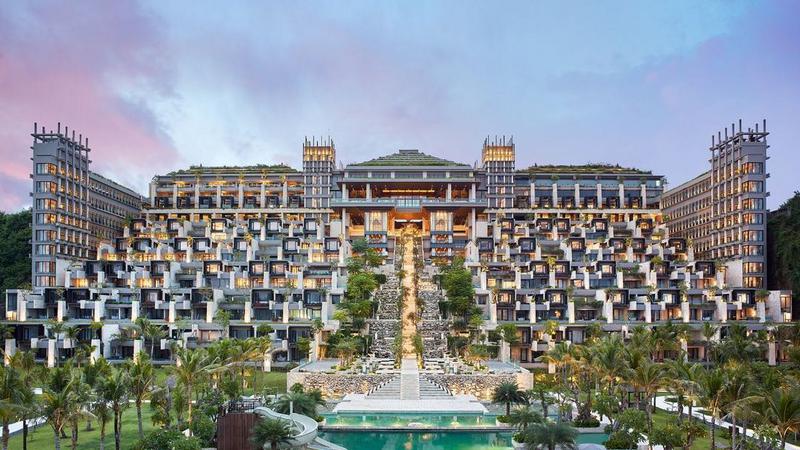 Photo by @kempinskibali
It's new, it's fabulous, it has strict health and safety protocols. Who could say no to Apurva Kempinski Bali? This stunning resort on the white sand beachfront in Nusa Dua has created a number of programs to put their guests at ease and soften the effects of the pandemic. Temperature checks, a brief questionnaire on every guests' health, hand-sanitizers in almost every corner and a run down on cleanliness protocols were part of the check-in process, and wearing masks is required throughout the resort.
THE APURVA KEMPINSKI BALI
Jl. Raya Nusa Dua Selatan, Nusa Dua
IDR (USD ) / room / night
Book via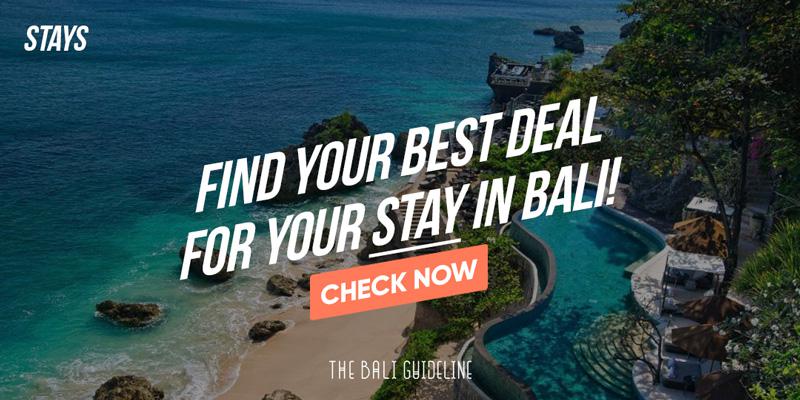 3

The Legian Seminyak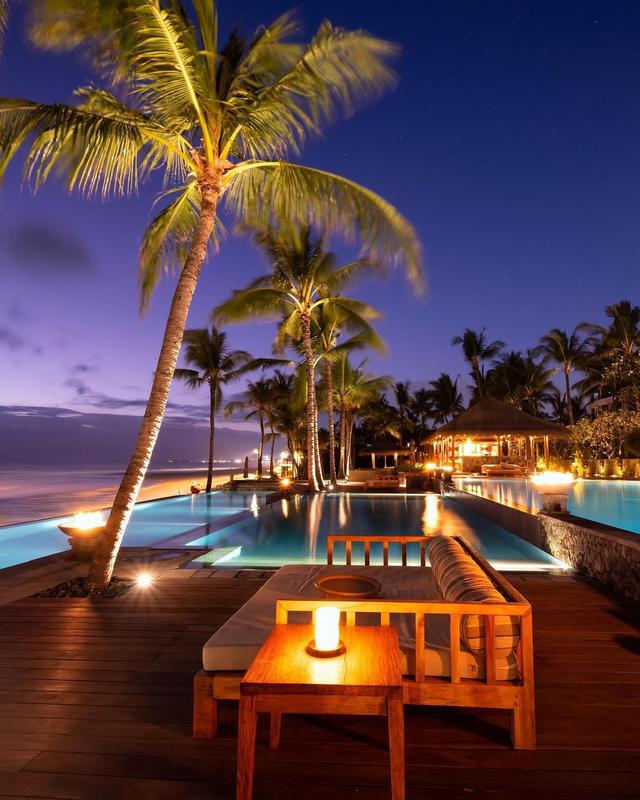 Photo by @sassychris1
Still wary of traveling despite having the irresistible urge to go on that staycation? The Legian Bali is the answer. Why? They have implemented stringent health and safety measures throughout the resort, in line with The Leading Hotels of the World's Healthy Stay commitment, to ensure you experience a truly enjoyable stay in a safe and comfortable environment. Pssst… Here comes the plus point. On departure, every guest will be offered the option of a contactless check-in. Worry no more!
THE LEGIAN SEMINYAK
Jl. Kayu Aya, Seminyak
IDR (USD ) / room / night
Book via

4

Bisma Eight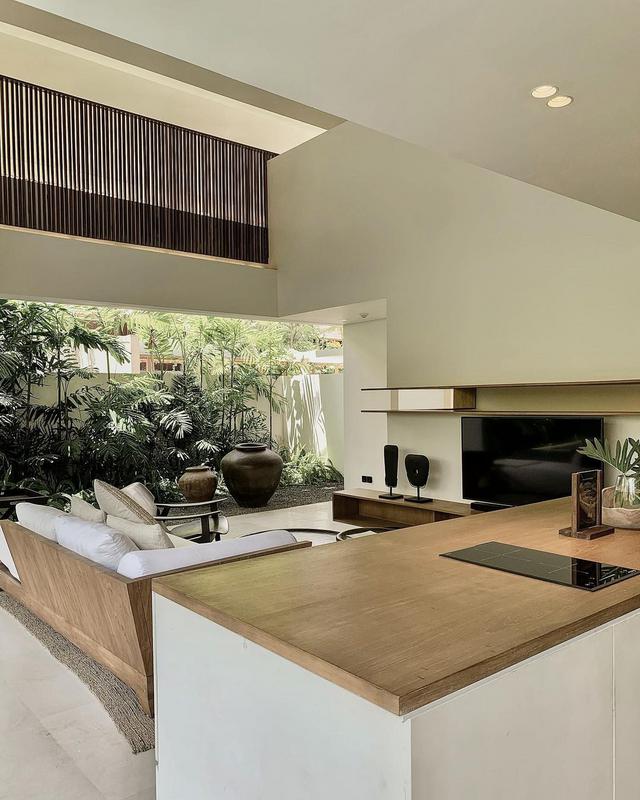 Photo by @bismaeight
Having a quarantine vacay in the boutique resort in the heart of quiet and peaceful Ubud sounds like a perfect plan. Worry not, as Bisma Eight's COVID-19 protocols include cleaning and disinfecting hard surfaces and frequently touched items in guest rooms and throughout each hotel's public spaces. Omni offers all guests hand sanitizer stations at front desks, in restaurants and the public area.
BISMA EIGHT
Jl. Bisma No.68, Ubud
IDR (USD ) / room / night
Book via

5

Alila Seminyak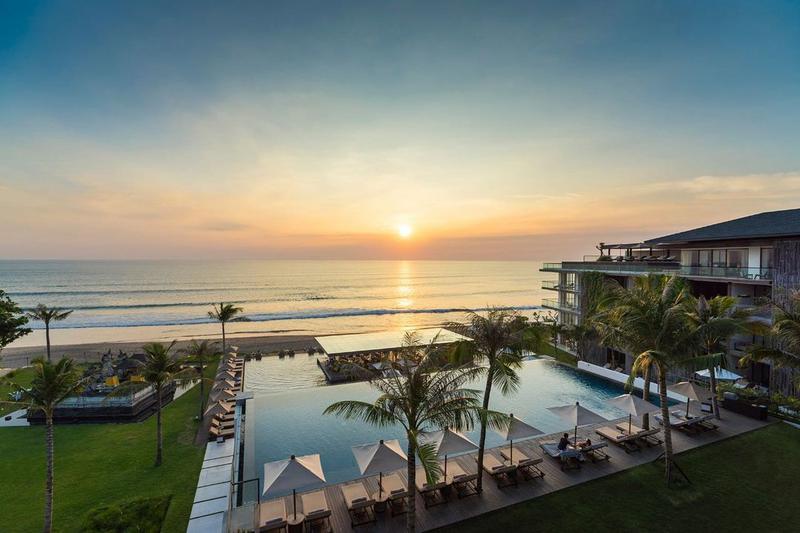 Photo by @alilaseminyak
Alila (a member of Hyatt Hotels Corporation, one of the world's biggest hotel chains) is famous for their outstanding level of care and attention paid to guests during their stay. The safety and wellbeing of their guests is Alila's top priority and they have introduced enhanced measures for guests' safety and peace of mind. However, you can just relax in the knowledge that Alila's strict cleanliness measures have been put in place everywhere from the front desk to the hotel rooms, without compromising on comfort. Sit back, relax, and enjoy vacay in style!
ALILA SEMINYAK
Jl. Taman Ganesha Jl. Petitenget No.9, Seminyak
IDR (USD ) / room / night
Book via

6

Bulgari Resort Bali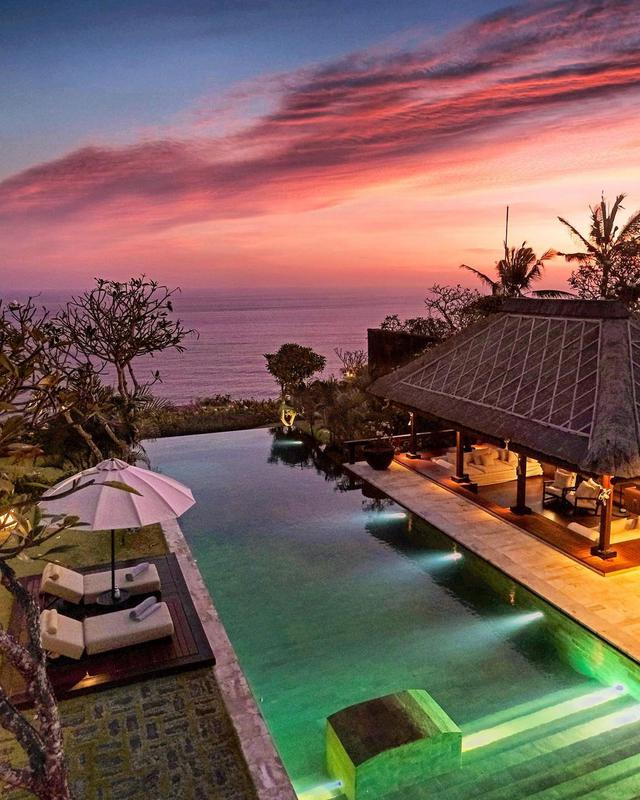 Photo by @bennyjurdi
Bvlgari Resort Bali has implemented new sanitation standards to ensure that guests feel confident about staying at its hotel. They include providing hand sanitizer in guest accommodation and common areas, contactless check-in/out, cashless payment system, using cleaning chemicals that are effective against the coronavirus, and even choosing hygiene containers for its breakfast to-go. They also consistently do disinfection before opening, after closing and in between table turnovers. All other public areas, such as restrooms, door handles, kitchens and other operational tools are also sanitized continuously, and offering single-use paper on top of our linens, to ensure they limit any possible germ transmission between guests.
BULGARI RESORT BALI
Jalan Goa Lempeh, Uluwatu
IDR (USD ) / room / night
Book via

7

Padma Resort Ubud

Photo by @ajprojectphoto
You can still score that vacation feeling without having to worry about anything in Padma Resort Ubud, since they have established the following hygiene protocols, referring to the World Health Organisation (WHO) and the Indonesian government advisory as guidelines, such as increasing the frequency of disinfecting our public spaces, and applying hospital-grade disinfectant products in every cleaning step. Hand sanitizers and medical masks are also available in all public areas throughout the hotel, such as their lobby and restaurants. Super safe!
PADMA RESORT UBUD
Desa, Puhu, Payangan
IDR (USD ) / room / night
Book via

8

Plataran Menjangan Resort & Spa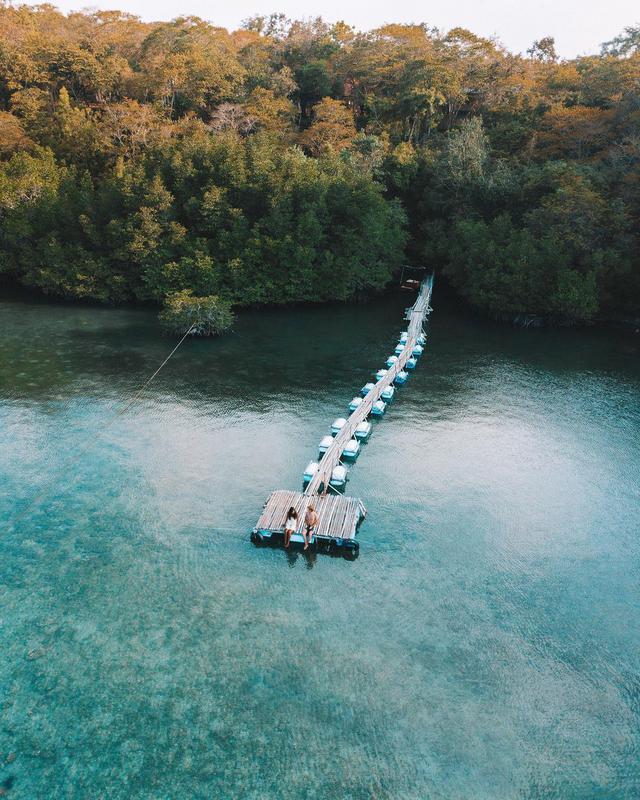 Photo by @todayimin
With all the lockdown measures in place to flatten the Covid-19 curve, we're itching to hit the great outdoors more than ever. So if you're a fan of outdoor and nature activities, Plataran Menjangan is a perfect choice as Menjangan is a tropical haven for snorkelers!
PLATARAN MENJANGAN RESORT & SPA
West Bali National Park, Jl. Raya Seririt Gilimanuk

Price :

Approximately USD 242 /room/night
Book via

9

Capella Ubud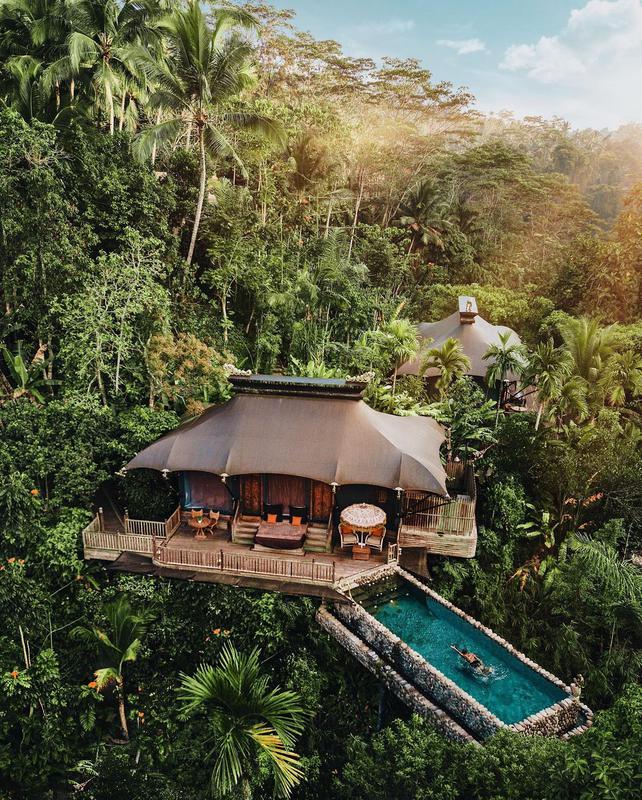 Photo by @alexpreview
Nestled in the heart of lush green forests, this world-class unique tented camp sits in harmony with the surrounding nature, sounds perfect if you want some privacy in the middle of Ubud's breathtaking forest. Capella Ubud maintains excellent hygiene standards to safeguard the health and wellbeing of every guest and team members. Every guest is empowered with cashless payments, digitalised menus, contactless in-room dining and housekeeping services. Capella Ubud adheres to the seven principles of HACCP, the internationally-recognised hallmark of excellence for food preparation and hygiene. Meaning, all dry and fresh produce are disinfected and packed outside the kitchen before being stored to avoid contamination. No more reason to be worried!
CAPELLA UBUD
Jl. Raya Dalem, Keliki, Tegalallang
IDR (USD ) / room / night
Book via

10

Alaya Resort Ubud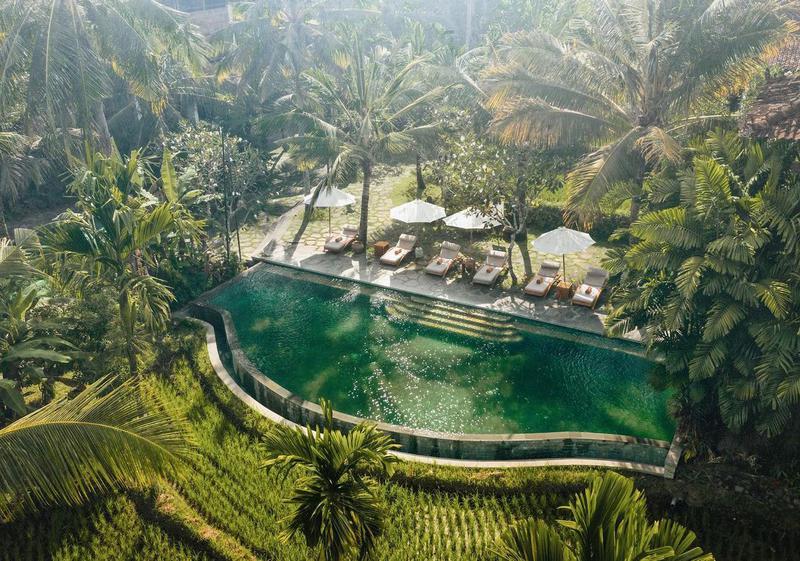 Photo by @alayahotels
With 105 luxurious rooms and supporting facilities, Alaya Resort Ubud has become a home away from home offering a distinct sense of belonging for leisure travelers from around the world. And in response to the COVID-19 crisis, this extravagant resort provides just everything you need if you have any concerns about traveling during this uncertainty by updating their booking cancellation policy and offers some flexible options such as retaining the value of your reservations and extending its validity, and also to rebook at a later date once you have decided on your travel plans with no extra charge.
ALAYA RESORT UBUD
Jl. Hanoman, Ubud
IDR (USD ) / room / night
Book via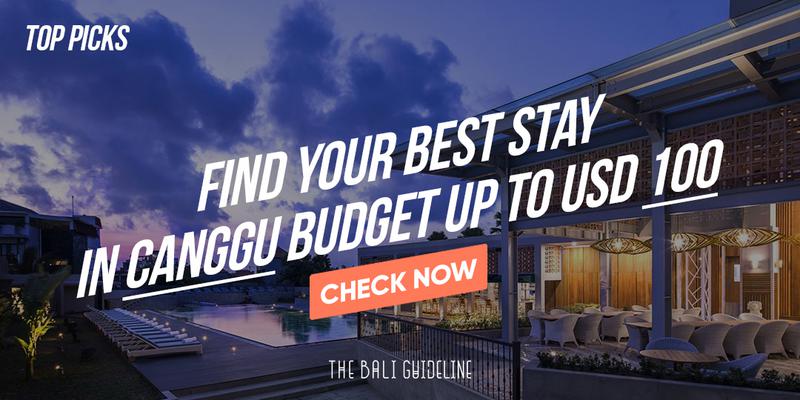 ---